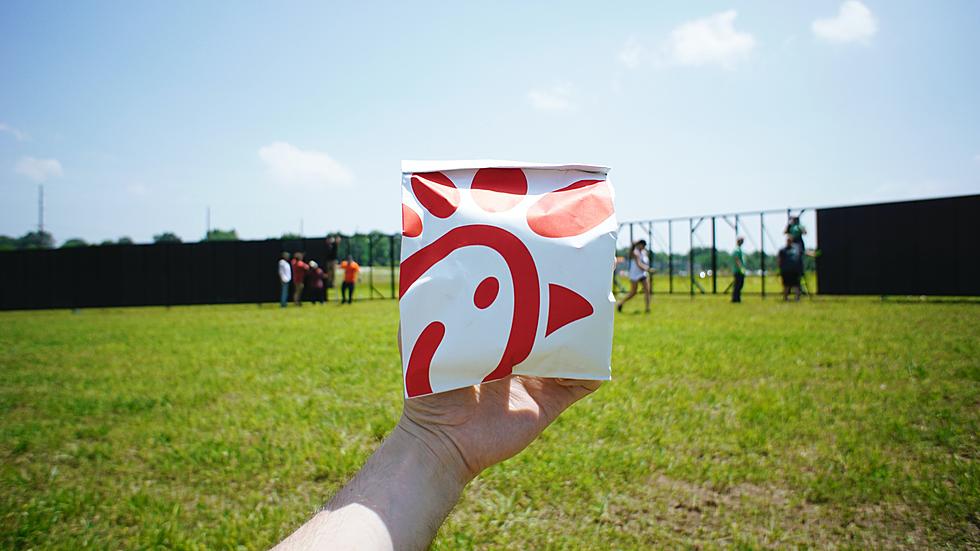 Chick-fil-A is Adding Pork to the Menu and Home Delivery Options
Chick-fil-A Photo by Brad Stallcup on Unsplash
Chick-fil-A has some major changes coming that have even loyal fans scratching their heads. Chick-fil-A has always been a place to score great chicken. They are expanding their menu to another animal although not cows because beef would throw their entire marketing campaign of cows supporting Chick-fil-A out the window. Pigs on the other hand are free game according to the restaurant chain.
Chick-fil-A is launching an entirely new concept and new menu. According Chick-fil-A, It's called the Little Blue Menu. Here is what Chick-fil-A has to say about it, the Little Blue Menu is "delivering what everyone wants to eat bundled in one simple order. Picture a thick-cut pork belly BLT, garden-fresh salad, crispy Chick-fil-A Waffle Potato Fries, and bone-in wings."
You read that right "a thick-cut pork belly BLT" from Chick-fil-A. Now here's the kicker, it wont necessarily come from a "Chick-fil-A" location. The COVID-19 pandemic has had a dramatic shift on many businesses. Chick-fil-A's Idaho locations always have long drive thru lines. Although I am usually impressed at how quickly the lines move. Even so the company wants to make sure that everyone has access to their delicious and simple menu by changing the way they provide food.
The company wants to make it simpler, faster and easier to get their food delivered to you at home, at work or wherever you want it by using ghost kitchens. Ghost kitchens are places that make specific food and the people working the kitchens are hired by specialized and specific companies, like Chick-fil-A, but it is not branded from the outside and is not somewhere you go to eat.
Chick-fil-A describes this as a "delivery-dream-come-true." This should hopefully make it so that it doesn't matter if you live near an actual Chick-fil-A or not you will get your food fresh, hot and fast. The caveat is that they will only accept orders from a 10 mile radius of one of their current locations or one of their ghost kitchens. As far as those go, we don't know where the locations will be in the Treasure Valley yet but will keep you posted. Now if that is chicken or their soon to be added pork, that is up to you. Chick-fil-A is kicking off the campaign and Little Blue Menu in Nashville in a couple of weeks with an Atlanta location will follow in 2022.. If things go well, and they are expected to go very well, the company is expected to move into ghost kitchens all around the country shortly after, including in Idaho.
The Nutrition Counts of Chicken Sandwiches at 6 Treasure Valley Fast-Food Restaurants
When the craving for a chicken sandwich strikes, the calorie count, sugar load, and fat content may not be the first things that pop into your head. But if you're the disciplined type that can pre-meditate your food choices, it might be fun to figure out which sandwich won't be a diet buster.
7 Treasure Valley Hole In the Wall Restaurants with Exceptional Food
15 of the Most Underrated Restaurants in Boise
30 Restaurants Have Opened in the Boise Area Since the Beginning of Pandemic
Opening during a worldwide pandemic that was exceptionally tough for the restaurant industry takes guts. These restaurant owners took the chance and opened their doors since March 2020.
Every Idaho Restaurant Featured on Food Network
5 Boise Restaurants With Killer Waterfront Views
Every Boise Restaurant That Appeared on Man v. Food
The Travel Channel series has been hosted by two different people. Both of them chose to visit the City of Trees to get their grub on. Here's where and what they ate!