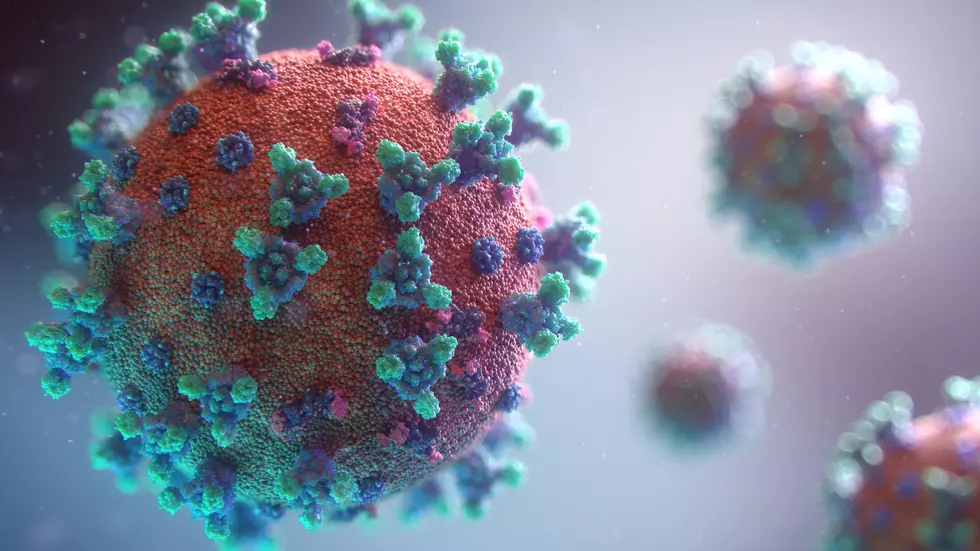 Does Pine-Sol Really Kill The Rona (COVID-19)
Unsplash
Every single day we hear a new rumor about cures and products that kill COVID-19 so when I heard this one I had to investigate.... according to a press release by the manufacturer Pine-Sol kills the Rona (covid-19). Where does one verify such information? The EPA of course, The Environmental Protection Agency has a list of 424 products that just like Pine-Sol (yes it's on the list) kill COVID-19. This is the official verbiage on their website in regards to these products:
All products on this list meet EPA's criteria for use against SARS-CoV-2, the virus that causes COVID-19.
Check out the partial list below:
Product Name
Bleach-Wipe
ProSpray™ Wipes
Dr J's Surface Disinfectant
Phenomenal II Hospital Disinfectant Deodorant
Lysol® Brand All Purpose Cleaner
Lysol® Kitchen Pro Antibacterial Cleaner
CAT
Detergent Disinfectant Pump Spray
Clorox Healthcare® Bleach Germicidal Wipes
HP2O2
NABC
D.O.D.
Tuck 3
Disinfectant Spray 2
Maquat 128-NHQ
CloroxPro™ Clorox® Germicidal Bleach
Disinfectant 1 Spray
Disinfectant 1 Wipe
Penetone XF-7117
SaniDate 6%
Maquat 32-NHQ
Oxivir™ Tb
275 TBD
Carbosan 20D
Carbosan 7.5D
Carbosan 50D
CDW
Clorox Disinfecting Wipes
Clorox Commercial Solutions® Clorox® Disinfecting Wipes
Professional Strength Multi-Purpose Antibacterial Cleaner
Ironman Wipe
CaviWipes 2.0
Sanitized Pro
Barbicide RTU
Charleston
Lysol® Laundry Sanitizer
Lonza Disinfectant Wipes Plus 2
DS6835
Pheno Tek 128
Tek Trol II
Lonza Disinfectant Wipes Plus
Nugen Low Streak Disinfectant Wipes
Lonza Disinfectant Wipes
Oxiclean Laundry and Home Sanitizer
Lonza Formulation S-18F
Lonza Formulation S-21F
Lonza Formulation DC-103
Lonza Formulation S-18
Lonzagard R-82G
Lonza Formulation R-82F
Lonzagard RCS-256
Lonzagard RCS-128
Lonzagard RCS-128 PLUS
Lonzagard RCS-256 Plus
Lonza Formulation S-21
Lonza Formulation R-82
Sani-HyPerCide Germicidal Disposable Wipe
CURoxide™
KennelSol
Spraypak Spray Disinfectant Formula 2
Spraypak Spray Disinfectant/Lubricant
Vani-Sol Bowl Cleanse
Clippercide Spray
LpH® se
HASTe-SSD-Component B
HASTe-SSD-Component A
SCTB Wipe
Hospital Surface Disinfectant and Deodorizer
Tek-Trol Disinfectant Cleaner Concentrate
Steripene II Brand Disinfectant Deodorant
Clorox Bleach
Fresh Scent Clorox
Clidox-S® Base
Cryocide™ 20
Misty II Disinfectant & Deodorant
Airysol Brand Surface Disinfectant
Airysol Brand Multi-Purpose Disinfectant Cleaner
Caviwipes
Omni II
OMC II Spray
Minncare Cold Sterilant
Kwikkill Disinfectant Deodorizing Cleaning Wipes
Let's Touch
Amuchina
Spray Disinfectant
CPPC Bleach
Parox Hospital Disinfectant
Peradox HC Solution Part A
Peradox HC Activator Solution Part B
Benefect Broad Spectrum Disinfectant
Clean Well Broad Spectrum Disinfectant
Kennelsol HC
Maguard 5626
Lysol® Disinfecting Wipes (All Scents)
Sanidate 5.0
D-125
Lysol® Disinfectant Max Cover Mist
Lysol® Disinfectant Spray
Lysol® Brand Foaming Disinfectant Basin Tub & Tile Cleaner II
Maquat 256-NHQ
KEEP READING: Here are 6 foods from your cookout that could harm your dog