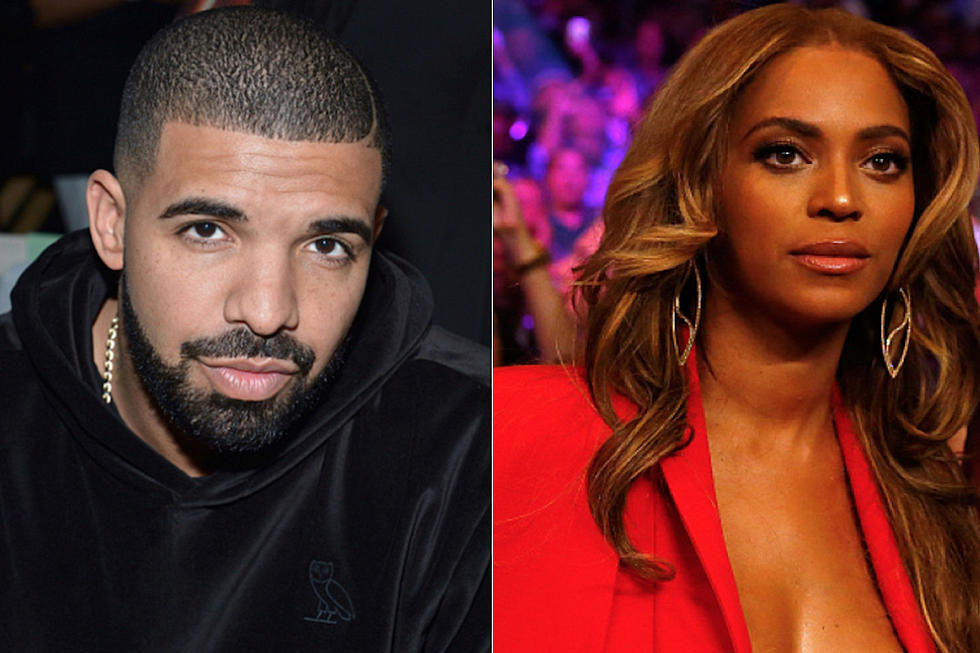 Drake, Beyonce and More Send Prayers to Houston Amid Hurricane Harvey
Grant Lamos IV / Al Bello, Getty Images
As Houston and many other parts of Texas still face devastating damage from Hurricane Harvey, a number of celebrities including Beyoncé and Drake have taken to social media to show that they're keeping the state and its residents in their hearts.
On Instagram, Beyoncé, who is a native of Houston, shared a black and white photo of her holding the state flag and the words "Texas you are in my prayers" over it. Drake, who recently hosted his annual Houston Appreciation Weekend in July, also used Instagram to honor the state, opting for a longer message.
"I am praying for the safety of all those affected. Houston has truly been a home to me over the last 8 years," he wrote. "Myself and @futuretheprince are working with local relief groups to aid and assist the people of Texas in anyway we can and in the most immediate way possible. I also want to thank all the men and women of service and volunteers for their courageous efforts to help people in need. I encourage everyone to do what they can to assist the people of Texas knowing whatever effort you can make to help will go a long way."
Other celebrities who sahred messages included Diddy, Kelly Rowland, Common, Meek Mill, Octavia Spencer, James Harden and Kevin Hart, who donated $25,000 to the American Red Cross for Harvey relief. The comedian also challenged other celebs like Dwayne Johnson, Chris Rock and Justin Timberlake to do the same.
2017 MTV Video Music Awards Red Carpet [PHOTOS]