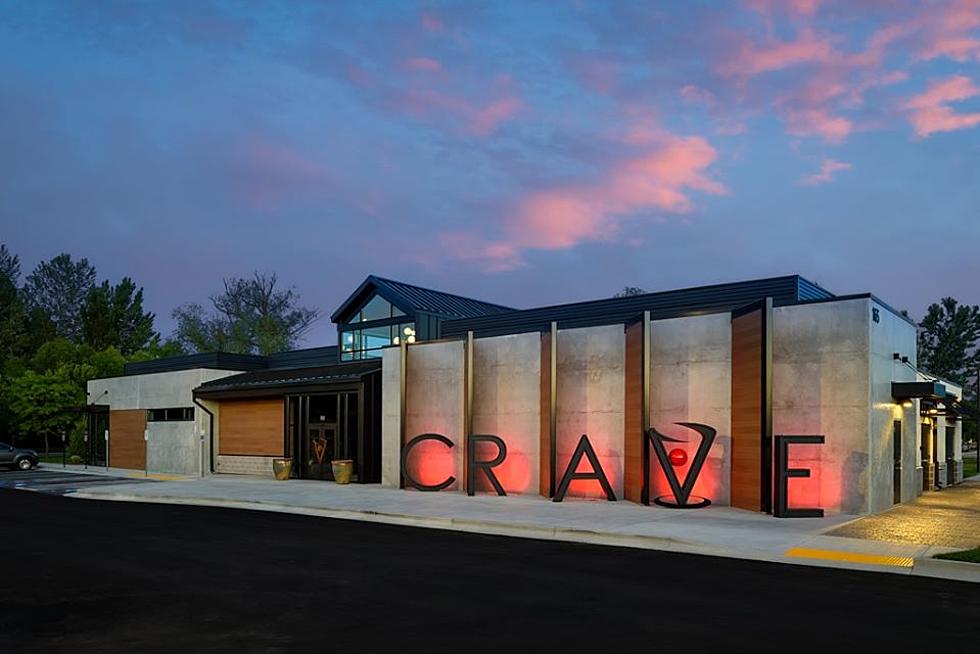 Eagle's New Rooftop Bar Is A Vibe
Credit: David Fish / Crave Restaurant Facebook
If you know me, you know that I am all for new locations for food and drink! Chalk up a new addition to Eagle, Crave Kitchen & Bar, as one of my new favorite spots.
Over the weekend, I wanted to get out and grab and drink and trying out the new spot in Eagle, Crave Kitchen & Bar, was at the top of my list. I swung by Mikey's house, we put on our masks, and rolled out.
As you can see from the photo above, the front of this spot is TRENDY and it looks so sharp in person. I posted that to my Instagram story over the weekend and could NOT believe the amount of people messaging to ask me WHERE I was. Yep-- I was right here in Eagle.
Even with the sun up, the rooftop was perfect for some drinks that were mixed perfectly and we split a couple of appetizers as well. We loved it all and if that's any indicator of how the dinner is downstairs in the restaurant (and that menu looked AMAZING), then Crave Kitchen & Bar is an all around WIN. The staff was great, everyone was keeping their distance, and masks were in use.
Interested in learning more about Crave Kitchen & Bar? Check out their website, HERE.