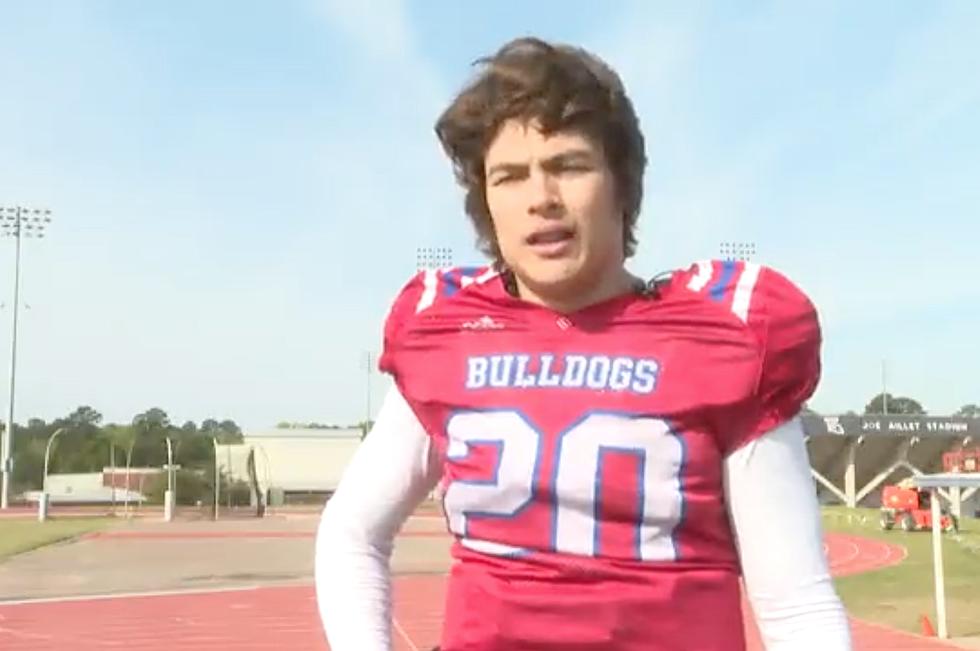 Former Boise State Quarterback Dons New Uniform For First Time
Credit: YouTube KNOE
When Boise State football fans refer to "the blues", one might reasonably expect that they're talking about the home uniforms, right? Blue on blue--on the blue! However for the first time in many years, last season, the Boise State Broncos really did have...THE BLUES.
It was an emotional roller coaster of a season. With the worst start in modern history and a bleak outlook, the program was forced to make some tough decisions.  Was it the quarterback? Was it the offensive coordinator? Was it our new head coach?
Andy Avalos made some decisions and the season quickly turned around, resulting in Boise State finishing the season in a much, much better position than they started in--one that most fans, frankly, didn't expect.
First, Tim Plough, the offensive coordinator, was fired. Then, long-time quarterback Hank Bachmeier was benched. Whoa.
Let's take a look at some of Bachmeiers highlights
Hank Bachmeier Through the Years
Hank Bachmeier's time at Boise State Remembered.
Do you miss having Hank on the team? 
We can't remember the last time that Boise State needed to make a mid-season change at the high profile position. It was a lot for fans to handle, and a polarizing decision.
After being benched, rumors swirled that Bachmeier was leaving the team. That did happen, and he entered the Transfer Portal. Frankly, we can't blame the talented player that was taking all too much criticism from armchair coaches and fans that don't understand...it's just a sport.
Now playing for Louisiana Tech, a former WAC foe of Boise State's, it's crazy to see him in a uniform that isn't blue and orange!
The program runs an air-raid offense, which means they pass the ball--a lot. We can't wait to see how Hank does!
Former Boise State quarterback Hank Bachmeier had a great run here in Boise--and until things got weird last season, the fans loved him. Clearly, he was a great student athlete and he had a great personality--we recently covered hi latest cheeseburger review, which you can see below! 
Former Boise State Star Loves Cheeseburgers
Hank Bachmeier is known for being a great quarterback but now TikTok knows him as a cheeseburger judge!
Check out the Top 5 Destinations for Hank Bachmeier
5 teams that could use his skills!
Hank Williams Jr Through the Years
Hank hangs out with his friends.