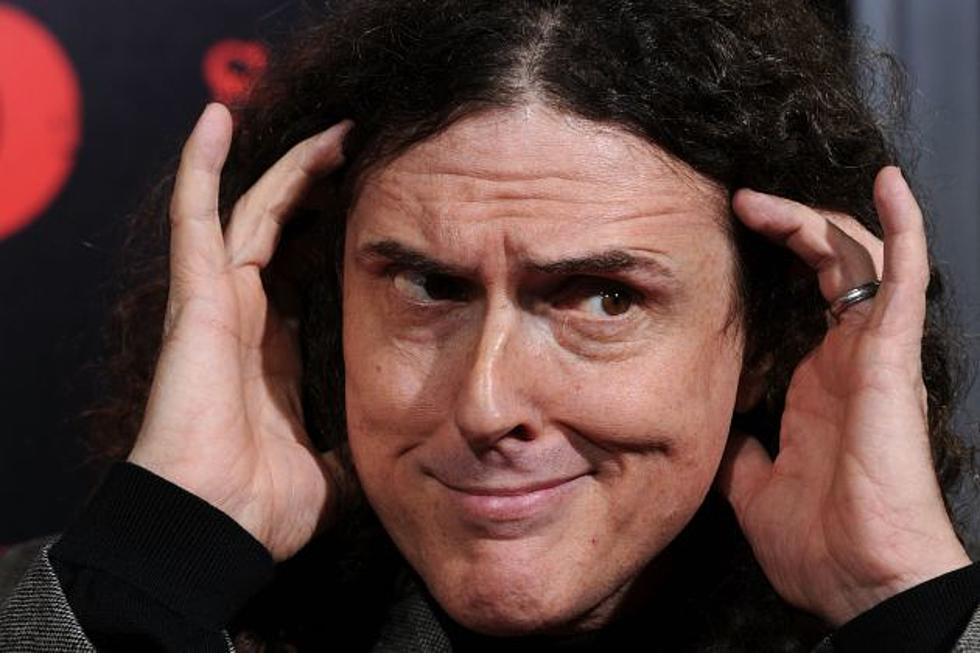 10 Funniest 'Weird Al' Videos
Frazer Harrison, Getty Images
Given the cornucopia of new videos "Weird Al" Yankovic has given us from his new album, 'Mandatory Fun' (available on Amazon and iTunes), we thought now might be a good time to dig into his videolog and pick out our favorites. The Weird One has been at this for well over 30 years, so picking just 10 was no easy task. But we live to serve, and so we rolled up our sleeves and got to work. It doesn't hurt that "work" here means watching "Weird Al" videos. So cancel your appointments for the next hour or so and check out our list of the 10 Funniest "Weird Al" Videos.
10

'Star Wars' has never been so succinctly summed up in song form before. But thank goodness for the genius of "Weird Al" Yankovic.

9

We bet you didn't know what a sweetheart "Weird Al" is. He shows everyone that he's willing to give his lady whatever she likes.

8

There was a bit of controversy behind 'Amish Paradise' when Coolio -- the artist of the original song, 'Gangsta's Paradise' -- said he didn't actually give his blessing on this parody. But the song was already on the tape, so we get to enjoy it anyway.

7

This one's a little homage to 'Manfred Park,' which was really already funny on its own. But "Weird Al" upped the ante by including some velociraptors in clay form.

6

"Yabba dabba yabba dabba dabba doo, now!" There's not much else to say here.

5

'You Don't Love Me Anymore'

"Weird Al" wanted to release this as the single following the success of his Nirvana parody, 'Smells Like Nirvana.' His label agreed, provided the video was a parody. So "Weird Al" enlisted the help of Robert Goulet to make fun of Extreme's 'More than Words' video.

4

'Foil' was released as part of "Weird Al"'s eight-videos-in-eight-days onslaught for 'Mandatory Fun.' This one starts out kind of, well, not that funny. But it's just a set-up for a big punchline that comes in the second half of the song.

3

"Weird Al" gained notoriety when he turned Michael Jackson's 'Beat It' into 'Eat It.' Then he cemented his place in pop culture with 'Fat.' It's one of those tracks where the song and video together provide perfect fodder for His Weirdness.

2

Given how funny "Weird Al" is, it's easy to overlook his other talents. But with 'White & Nerdy,' he shows that, had he chosen to, he could've been a superstar rapper.

1

'Dare to Be Stupid' is another style parody. This time Yankovic modeled the song after Devo, whose founder, Mark Mothersbaugh, said of "Weird Al"'s take on his style, "I was in shock. It was the most beautiful thing I had ever heard. He sort of re-sculpted that song into something else and, umm ... I hate him for it, basically."