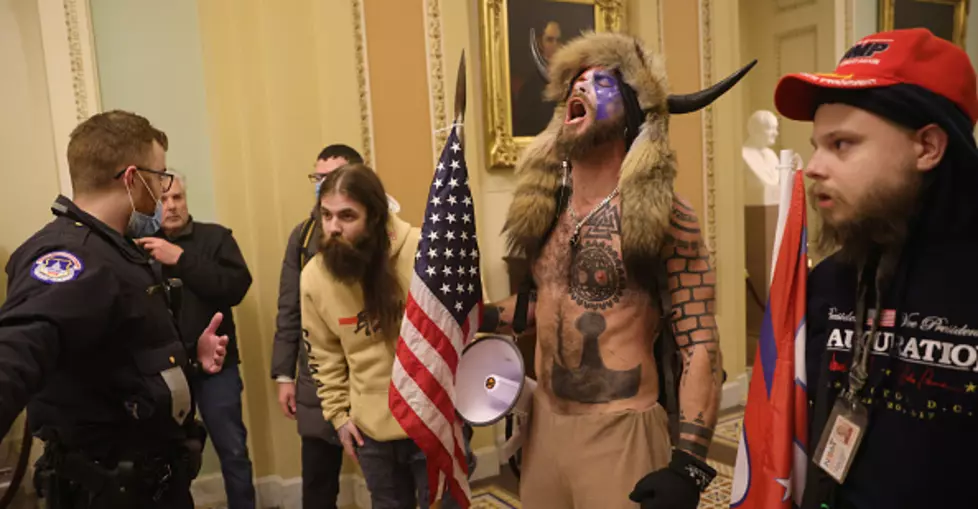 Idaho Makes Appearance on January 6th Insurrection Hearings
Getty Images
Well, it was an interesting place to see "Idaho" and it was shown on a very, very large "stage" if you will.
Whether you follow politics or not, odds are you have been seeing, hearing, and reading the news from the hearings that are being held surrounding the January 6th insurrection at the United States Capitol.
We remember it as if it were yesterday--crowds mobbed the nation's capitol and the entire world watched from their devices as people completely stormed the inside of what one would assume to be one of the safest places on earth. Legislators ran to hide for safety and police forces were completely overrun by the mob. It was terrifying to see a historic and monumental place taken over, in real time, by thugs.
Now, over a year late, hearings are being held to investigate what went on that day--January 6th--by a special committee. The United States wants to take the necessary steps to hold those who should be held accountable, accountable.
As hearings began on television this week, clips which included never-before seen footage were played for the public and those in the actual hearing to view. One clip, featured Idaho:
Do you recognize the University of Idaho sweater? Perhaps he was from Idaho or maybe--just a Vandal fan. Either way, there WERE Idahoans there on January 6th--participating in the raid.
Boise Police Arrest 11 in Secret Operation
Here in the Treasure Valley, we aren't used to seeing large groups of arrests or frankly, any serious crimes. On Tuesday, September 21st, however, the Boise Police Department hauled in 11 arrests in one successful "sting" operation.
Idaho's Most Wanted
When it comes to the most wanted criminals in Idaho, the list according to the Idaho Department Corrections is short. There are a total of nine individuals who made the "Most Wanted" list. Do you recognize any of these fugitives? Some have only been on the run for a few months. Take a good look at the photos below and let your local authorities know if you have absolutely any information.
LOOK: These 19 People Are Boise's Most Wanted
Yes, even here in the Treasure Valley where crime isn't so rampant, there is a most wanted list. According to the Southwest Idaho Crime Stoppers, these are the most wanted of them all. So many of these mugshots are from Ada and Canyon Counties. Do you recognize anyone?