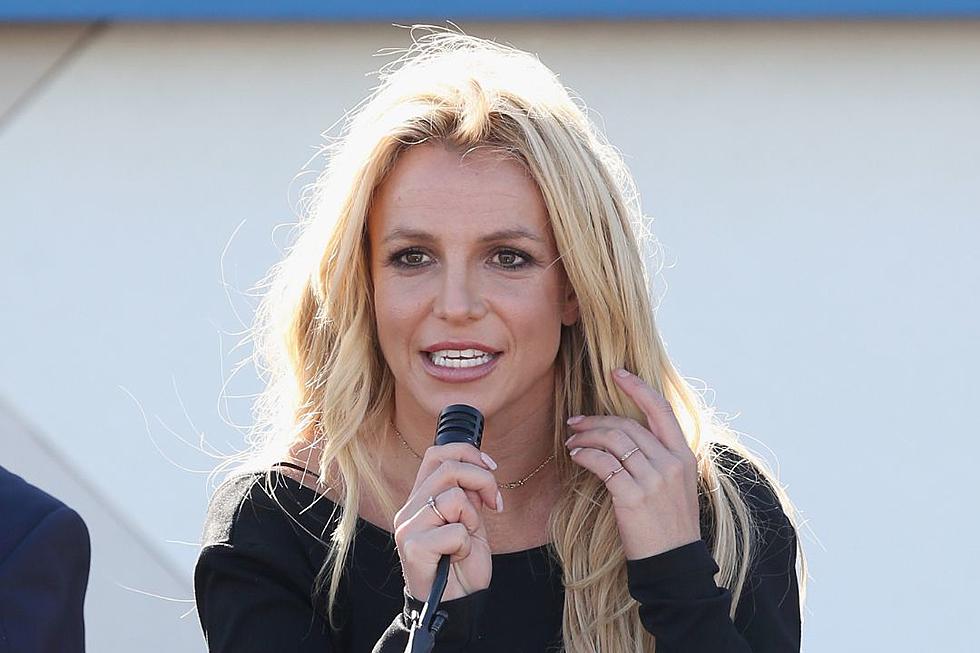 Britney Spears' Team Allegedly Block '60 Minutes' Interview, Worried She Can't Handle TV Sit-Down
Gabe Ginsberg, Getty Images
Britney Spears' team is allegedly shielding the pop icon from any TV interviews to promote her highly anticipated memoir, The Woman in Me.
According to Page Six, every major TV outlet, including CBS' 60 Minutes, is itching to sit down with the pop superstar — but those in her inner circle don't think she's ready for a televised tell-all.
A Page Six source claims the "Toxic" singer's controversial Instagram posts are just one of several reasons her team is concerned about booking TV appearances for Spears.
READ MORE: Britney Spears' 2002 Movie 'Crossroads' Is Coming Back to Theaters
However, the alleged insider also notes the decision to do press is "solely" up to Spears, and that the singer has "no desire" to speak to the media after having her "mental health, sexuality, parenting and body image constantly scrutinized."
"She's a free woman. She'll decide. It's her choice. She's had offers and she doesn't want to do anything. They have not been fair to Britney," the source told Page Six.
https://pagesix.com/2022/08/28/britney-spears-posts-video-declines-oprah-interview/
READ MORE: Will Britney Spears Join Madonna On Tour?
Spears' book, which explores the pop icon's story on her own terms, including her 13-year-long conservatorship that ended in 2021, is out Oct. 24, 2023. The book is available for pre-order now.
According to a press release for the book, The Woman in Me "is a brave and astonishingly moving story about freedom, fame, motherhood, survival, faith, and hope. In June 2021, the whole world was listening as Britney Spears spoke in open court. The impact of sharing her voice — her truth — was undeniable and changed the course of her life and the lives of countless others."
The memoir will "reveal for the first time her incredible journey — and the strength at the core of one of the greatest performers in pop music history. With remarkable candor and humor, Spears' groundbreaking memoir illuminates the enduring power of music and love — and the importance of a woman telling her own story on her own terms."
Spears made headlines this past summer for her split from ex-husband Sam Asghari.
The fitness model confirmed the couple's breakup via an Instagram Story on Aug. 17.
"My wife and I have decided to end our journey together. We will hold onto the love and respect we have for each other and I wish her the best always. S--t happens," he wrote.
Inside Britney Spears' L.A. Home of Seven Years
Britney Spears is selling her massive home in Los Angeles. It sits on 20 acres and features an orchard and 3,500-bottle wine cellar.