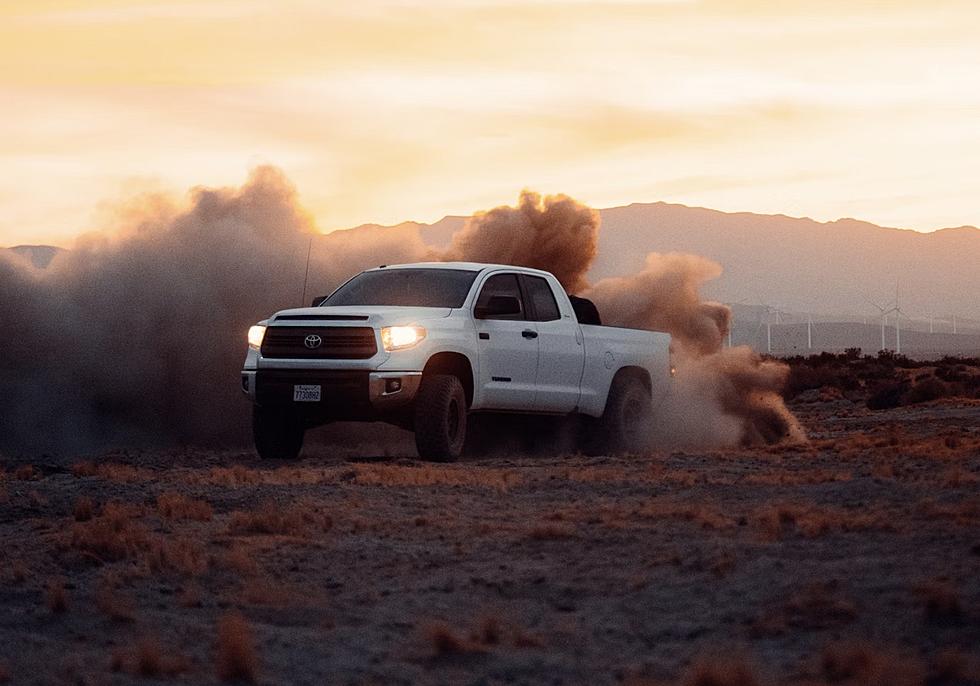 Do You Drive One of the 3 Most Underrated Trucks in Idaho?
Photo by Bobby Stevenson on Unsplash
They aren't all the same. There are good trucks, and there are bad trucks; and then there are the trucks that are kind of in between. You know? Trucks that are really great, but they're just not as popular as the rest.
Now, we've covered The Most Popular Trucks in Idaho before... but we were curious to know what some of the most underrated trucks in Idaho are — what do you think? There's an article from HotCars that shares the 10 most underrated trucks & SUVs in the country, and on that list are 3 of the most underrated in Idaho.
Why are trucks a big deal in Idaho?
In Idaho, the preference for trucks over sedans or other vehicles is often rooted in practicality and the rugged lifestyle that characterizes the state. The diverse terrain, mountains, rural areas, and harsh weather conditions, demands vehicles capable of navigating challenging environments. (Especially in the winter!)
Trucks offer greater off-road capability, hauling capacity for outdoor gear, and a sense of resilience that aligns really well with Idahoans' blue collar workforce, and outdoor-centric activities.
Now, let's get into the 3 most underrated trucks in Idaho. Do you drive one of these trucks?
The Chevrolet Avalanche
The Chevrolet Avalanche is a versatile and robust vehicle that seamlessly combines the capabilities of a truck with the comfort of an SUV, making it an ideal choice for tackling Idaho's rugged terrain while providing ample space for both passengers and cargo.
The Toyota Tundra
The Toyota Tundra is a dependable and powerful full-size truck, well-suited for the demands of Idaho's diverse landscape and outdoor activities, offering both the strength to handle challenging conditions and the comfort for everyday use.
The Nissan Navara
The Nissan Navara is a rugged and capable pickup truck that combines durability with versatile features, making it an attractive option for Idahoans seeking a reliable vehicle for both work and recreational adventures in the state's varied terrains.
Keep Reading: Top 5 Most Popular Trucks in Idaho
Top 10 Most Popular Cars Among Catalytic Converter Thieves in Idaho
CarFax recently put together a list of the cars most targeted by catalytic converter thieves in several regions across the United States. They lumped Idaho in with the "Plains" region. These are the vehicles that were targeted in that region.
The 10 Most Stolen Vehicles in Idaho
According to the National Insurance Crime Bureau's most recent "Hot Wheels" auto theft report, these were the 10 vehicles that thieves helped themselves to the most in Idaho.
15 Clean & Classic Ford Trucks in Boise
From 1940 to 1979, these trucks are ready for you to own right now. We've put them in order from oldest to newest, and you can see the evolution of style. The last truck is a restored masterpiece that was brought from 1979 to 2022 inside and out!