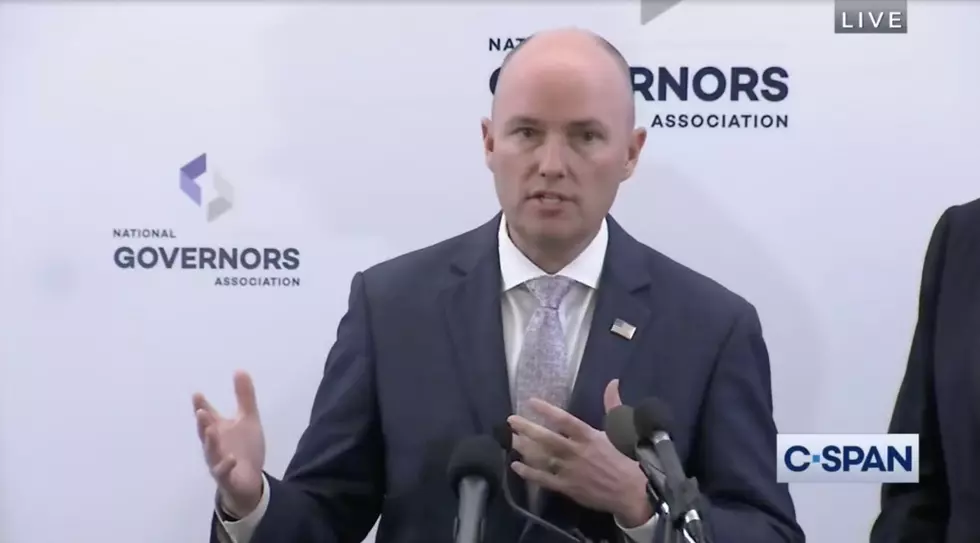 Should Idaho Tell Californians to Stop Moving Here (Like Utah?)
C-SPAN | National Governors Association | Live Feed Screenshot
It's not just us, Idaho. Other states have a lot of Californians moving in, too. But is it really that easy, to just ask Californians to stop moving to these places? Utah's Governor Spencer Cox seems to think that will work — for Utah, anyway. What do you think, should Idaho give that a shot?
Gov. Cox made his remarks on Friday, while presenting at the National Governors Association in Washington, D.C. And, there's a recent article from the Los Angeles Times that says...
"If you're from California and thinking of moving to Utah, think again. You may not be welcomed in the Beehive State. Gov. Spencer Cox of Utah said Friday that Californians should "stay in California," in part because his state is beset by problems including housing and water shortages."
So, what exactly did Gov. Spencer Cox say?
"This last census confirmed that Utah was the fastest-growing state over the past 10 years," Cox said. "Our biggest problems are more growth-related. We would love for people to stay in California instead of coming as refugees to Utah."
Here's the full address from Gov. Spencer Cox (Utah) and Gov. Phil Murphy (New Jersey) at the National Governors Association, captured by C-SPAN.
I mean, at least he tried to say it nicely, right?
The Los Angeles Times included, "According to the U.S. Census, Utah's population grew from 2,763,885 people in 2010 to 3,271,616 in 2020, an increase of 18.3%, the highest in the nation." They also shared a report that proves California accounts for the largest influx of people to Utah. And, who knows how those numbers have drastically increased in just these last 2-3 years. I'd imagine it's a similar story for Idaho.
Read here about Utah having one of the most heavily guarded places in the World.
Keep scrolling for the most Liberal cities in Utah and more 👇
A look At Utah Passing The Tran Ban
The players and the reaction
Utah's 10 Most Liberal Cities
Take a look at what cities host the most liberal thinkers in Utah.
25 Affordable Cities to Look Into Before Moving to Cities in Idaho or Utah
Utah's 10 Most Conservative Towns
A top 10 guide to Utah's most conservative towns.