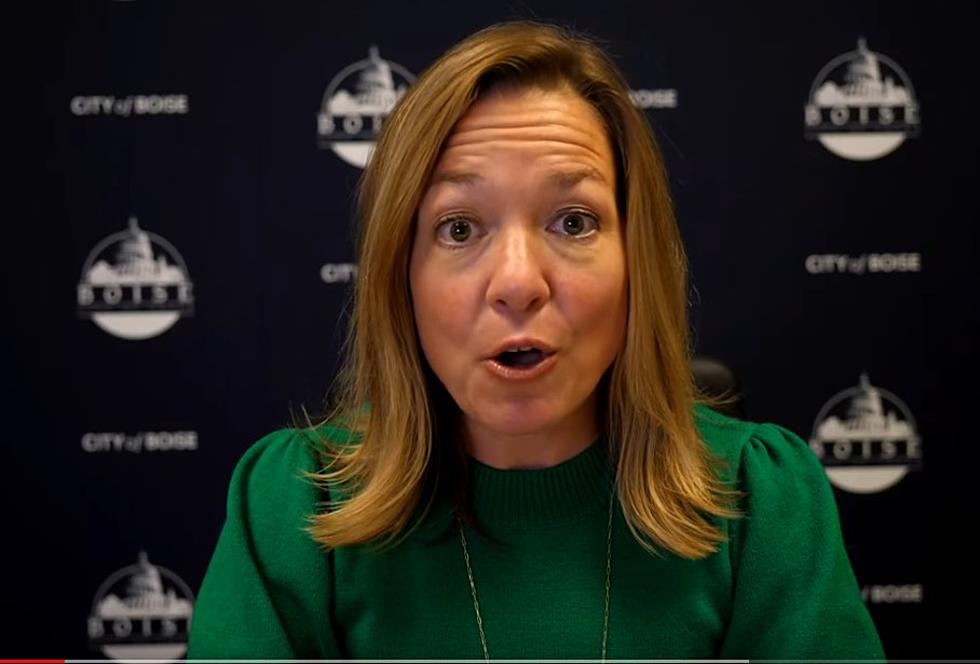 Boise Police, Not Mayor McLean, Seek To Restore Community Trust
Courtesy of Youtube
In a welcomed sign of a return to normalcy, Boise Police announced that their famous Coffee with a Cop series allows Boisians to interact with their law enforcement officers. For years, Boise PD Officers would meet with folks at local coffee shops once a month.
The popular series took a sabbatical during Covid and the tenure of the now-former Chief Ryan Lee. He was asked to resign by Boise Mayor Lauren McLean after a detailed report from Channel 7. The mayor has not picked a new chief but has fired the Office of Director of Police Accountability, Jesus Jara, who is not suing the city. She then hired a high-priced East Coast lawyer to investigate the police department concerning allegations of white supremacy. The investigation will cost Boise at least $500,000.
Check out this high speed involving the Boise PD.
Video Captures Boise Residential Police Chase
Imagine seeing this outside of your front door!?
While the mayor is engaged in her expensive litigation and investigations, the Boise PD looks to restore its bond with Boise. Boise Police Chief Ron Winegar explains, "Our police officers respond to over 130,000 calls for service every year and what our officers desire as much as our community is partnerships and positive connections." He continued, "we look forward to getting to know more of our community and letting them get to know us."
Check Out Behind the Scenes of the Press Conference.
They announce an outside attorney will determine what happens to Boise PD.
Partnering with the police will be the Boise Police Activities League (PAL). "Many of our officers became officers because of a positive interaction they had with a police officer in their youth. To many of us, serving our community is about more than responding to 911 calls or making traffic stops, it's also about setting good examples, being there for after-school activities, and developing a trusting relationship with people so they know we are a safe place to turn," said Boise Police officer and PAL President Jason Shofner.
How You Can Have Coffee With A Boise Cop
Coffee with A Boise Cop

When: January 18 2023 | Time: 12:00 pm – 1:30 pm 
Where: Black History Museum 508 Julia Davis Dr, Boise, ID 83702 
No registration needed  
Gateway Parks Tube Hill Night with Boise PAL 
When: February TBD | Time: 5:45pm | Ages 10-15YO 
Save the Date! Join Boise Police Officers for a fun-filled evening at the Gateway Parks Tube Hill in Eagle. More details coming soon! 
Link to https://boisepal.org/calendar/ 
Coffee With a Cop  
When: February 22, 2023 | Time: 6:30 – 8:00 pm 
Where: Black History Museum 508 Julia Davis Dr, Boise, ID 83702 
No registration needed  
Hoops & Heroes Basketball Tournament with Boise PAL 
When: March 11, 2023 | Time: 8:00 am 
Where: Timberline High School
Boise PAL's annual Bigs n Blue Fundraiser tournament. Come down and watch local first responder teams battle it out to take home the Championship trophy. There will be a raffle, 3 Point contest (open to players and fans), and activities for kids. Join us for this family Friendly event!  
Link to https://boisepal.org/calendar/ 
Autism Awareness Day at BPD   
When: June 24, 2023 
Where: Boise Police Department  
The Boise Police Department and Boise PAL are partnering with community groups to connect our officers with children and families in the local autism community. The goal is to create a fun, inclusive space to interact, build relationships and discover the best ways we can all work together.
Please join us to in our continued support of local law enforcement.
10 Bad Driving Habits That Could Get You in Trouble With the Police in Idaho
Senior Citizen Arrested for Shameless Bank Fraud by Eagle Police
🚨 Eagle, Idaho. Eagle Police detectives, in partnership with Garden City Police, apprehended Anubor Bagbi earlier this week in connection with multiple counts of bank fraud.
🥔 While the Las Vegas man targeted Idahoans earlier this week, the 62-year-old is currently wanted by state and federal authorities in Arizona, Colorado, Oregon, and South Dakota on charges of identity theft and fraud.
📱 Scroll on for details regarding the conman's arrest for bank fraud in Eagle, Idaho.