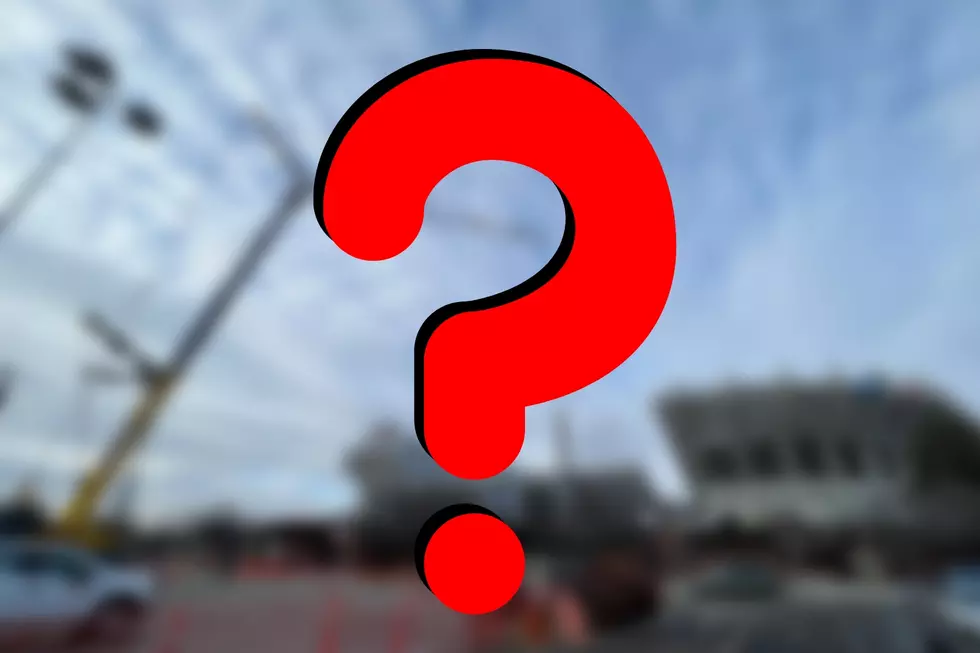 The Enormous Upgrade Boise State Has Been Waiting For [PHOTOS]
Photo courtesy of Dustin K./TSM Boise
Our Boise State Broncos have certainly had an up-and-down season this year. The Broncos will look to wrap up the year on a high note when they look to snag a 'W' this Saturday in the Frisco Bowl.
The game, which takes place at Toyota Stadium in Frisco, Texas, will keep our Broncos out of Albertsons Stadium while a massive upgrade begins.
What Is Going On At Albertsons Stadium?
Back in March, BoiseDev reported that Boise State would receive a massive $4.5 million video board in the endzone. The board is reportedly 6,000 square feet and measures 120 feet wide by 50 feet tall.
Could this be the beginning of a new era for Boise State?
When you drive by the stadium on Broadway, you'll notice barricades and various construction signs but also a humongous crane that appears to be used for the massive upgrade. Now, I'm not exactly sure just how much Boise State's new screen will weigh but to put things in perspective – the gigantic video screens inside of AT&T Stadium where the Dallas Cowboys play is about 160 feet wide by 72 feet tall. That's just 40 feet wider and 22 feet taller. How much does a screen that size weigh?  According to one source, that screen weighs 1.2 million pounds!
The Ultimate Fan Experience
The officials at Boise State definitely understand how the environment of a home stadium can translate to success on the field. Bronco Nation News reported several upgrades that were announced back in April including a 'Blue Club', a 'Sideline Club', new concessions, and restrooms. Now, Bronco fans will have a massive video screen to look forward to that will create the ultimate fan experience.
Seven of Idaho's Best Football Programs are in the Treasure Valley
Here's a look at these top teams!
8 Crazy Colorful Football Fields Boise State Approved
Everyone knows that The Blue is one of the most iconic fields in college football and there are a few colleges that wanted to jump on the bandwagon. In order to do that, they needed Boise State's blessing!
The 9 Best Places to Watch Football in the Treasure Valley As Voted By You
Football season is upon us! Whether you're cheering on the Broncos or rooting for your NFL team, these are the 10 best places to catch a game according to you!
Boise State Football's Biggest Rivals
A look at some of Boise State Football's biggest rivals over the years.