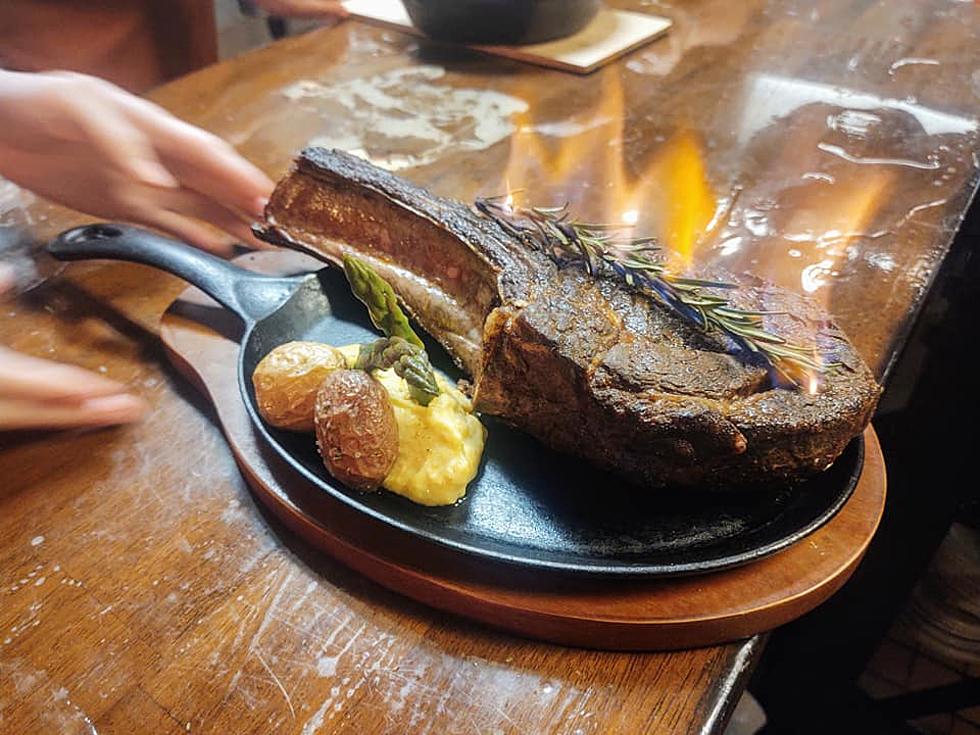 The Fanciest Restaurant in Idaho Is Bucket List Worthy
Candle in the Woods Facebook
Eat This, Not That came up with The Best Restaurant Tasting Experiences in Every State. The place that got the top spot in Idaho is Gem State Bucket List worthy for many reasons. I will point out it is a pricey place and certainly not like anyplace you've ever been.
As the restaurant website so wonderfully states, "Our dinners are an immersive, interactive experience, and are fun, funny and lively! We introduce each course, the wines, tell jokes, chat with our guests and have fun… it's a memorable, enjoyable, at times irreverent evening, and for the enjoyment of our guests, we respectfully request your attention during the introductions. "
Make sure you bring a big apatite because this place doesn't just bring you there in style, they server their guests a "unique tasting experience" and serves 12 to 14 course meals. The courses vary from day to day depending on what is available. Everything is always fresh and fantastic.
As Eat This, Not That says, "These special dining experiences allow you to try multiple things on the menu for one set price, or have a completely chef-curated meal with multiple courses that are not available on any other parts of the menu. Many people seek out tasting experiences as a way to treat themselves as foodies and really see what a chef can do when they aren't limited by a set menu."
So, what is this delectable place in Idaho? Candle in the Woods in Athol. The 12 to 14 course experience also includes wine pairings with a set price of $169. I told you it was spendy, but this is one of those things you do at least once on your Idaho Bucket list and it is sure to be a meal and a night you will never forget.
Dinner starts shortly after 6pm and after your taste bud journey, dessert is usually served around 9:30 pm. Though guests are welcome to stay and enjoy the game room as long as they like.

This place has some serious awards worth bragging about too:
Recipient of the prestigious "North Idaho Life 5 Star Award"
FInalist at Chef Battle National FInals
Recipient of Spokane Culinary Guild "Best Private Dining"
Winner of Judge's Choice and People's Choice Award, North Idaho Culinary Competition
Recipient "Best Of" (Two Goblets) Wine Spectator Award of Excellence
Read what people are saying about Candle in the Woods
We've been blessed to have eaten at several of the restaurants rated in the top 10 in the world, and we enjoyed our experience at Candle in the Woods as much or more than any. – Bill H.
Truly on of the greatest dining experiences anywhere in the world! – Tony W
The best and most memorable food experience of my life! – Michelle H
One of the most amazing meals we have ever had and we've eaten in some of the worlds best restaurants! ~ Tony and Jen B.
Wonderful! Worth every penny and more! ~ Don T.
Unbelievable! What a fantastic experience! The food and wine were great, but the friendliness and the warmth we felt were what made it special! ~ Bob & Lois M.
Here are more amazing places to eat in Idaho
The 10 Most Romantic Restaurants in Idaho According to OpenTable
The reservation hub may have snubbed the Gem State from a spot on the Top 100 Most Romantic Restaurants in America, but they still ranked our Top 10!
Every Idaho Restaurant Featured on Food Network
5 Boise Restaurants With Killer Waterfront Views
15 of the Most Underrated Restaurants in Boise
Idaho's Oldest Restaurants Have Stood The Test of Time and Are Worth a Visit
These historic Idaho restaurants should be on your Idaho bucket list for a multitude of reasons. The food, the atmosphere, the history, the stories and the people. This list was inspired by Only in Your State.