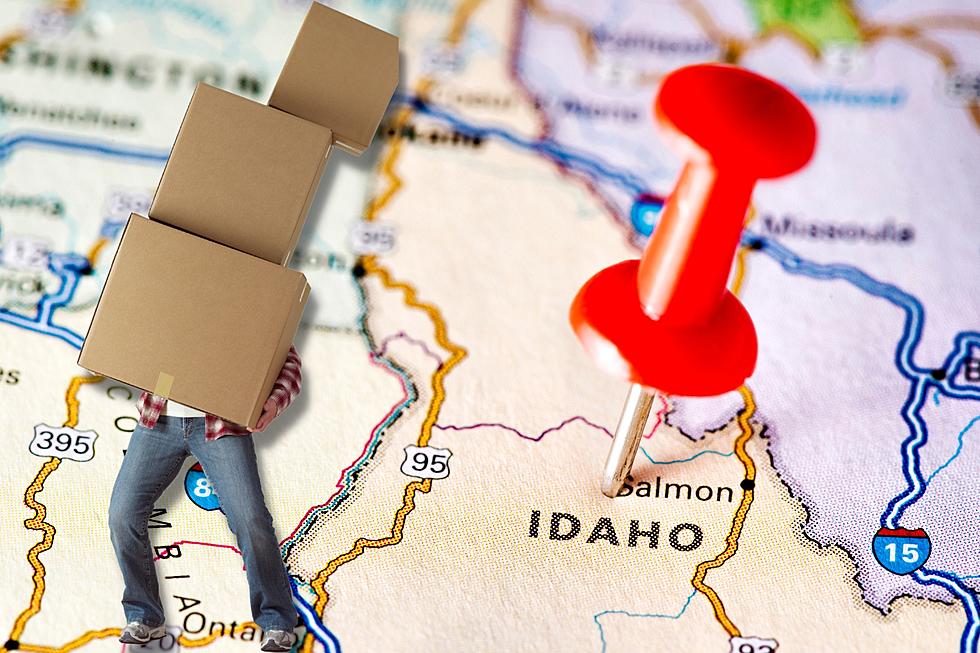 The 11 States Most Responsible for Idaho's Growth Last Year
Canva
If you're a longtime Idaho resident, there's a chance that you think that "growth" is one of the dirtiest words in the English language.
Idaho's relationship with population growth is complicated. It's opened the door for businesses many residents have wanted for years to expand into the Gem State. In-N-Out, which is nearing completion of its first Idaho restaurant at the Village at Meridian and Scheels, which will open in Meridian next spring, are perfect examples. 
On the flip side, that population growth revealed just how far behind the state's infrastructure is from where it needs to be to handle a boom like the one we've experienced. Increased competition from out-of-state buyers making cash offers on homes has also negatively impacted the Idaho housing market, especially in Boise. 
But there is a silver lining! When new population estimates came out early in 2023, the Idaho Department of Labor said that while the state still experienced the second largest year-to-year population increase, it appears growth is starting to slow. It's estimated that Idaho's population grew by 34,719 between 2021-2022, giving us a 1.8% population rate increase. That's down from 2.98% from 2020-2021. 
So where did these folks move here from? One way to narrow it down is to look at the Driver Licenses Migration data available through the Idaho Transportation Department. They show you which states Idaho's newest residents traded in licenses from. In 2022, 59,324 people swapped a license from a different state or country for an Idaho one.
While that's significantly higher than the population increase estimate from the U.S. Census Bureau, we can probably a dozen people we know who are yet to swamp their old license for Idaho ones despite the fact that they've lived here for years. (By the way, you're supposed to take care of that no longer than 90 days after moving to the state.) 
We sorted through those numbers from 2022 and determined these were the 11 states that sent the most new residents to Idaho last year.
The 11 States Most Responsible for Idaho's Growth Last Year
According to drivers license migration data from the Idaho Department of Transportation, these are the 11 states that sent the most new residents to Boise in 2022.
KEEP READING: Boise Residents Are Abandoning the Treasure Valley for These 15 Appealing Cities
In 2022, Stacker put together a list of metros people from Boise were moving to based on information collected from the U.S. Census Bureau. Their information was from the "Metro Area-to-Metro Area Migration" data set from 2015-2019. A newer set for the years 2016-2020 is now available, so re-ranked the list and updated the information about the following cities using the most current data available from each of our sources.
These 11 Idaho Cities Have the Highest Rate of Divorced Residents
According to data from the American Census Bureau's "American Community Survey" these 15 cities have the highest percentage of residents who are currently divorced. We pulled the numbers from their most recent survey available. (2016-2021.)