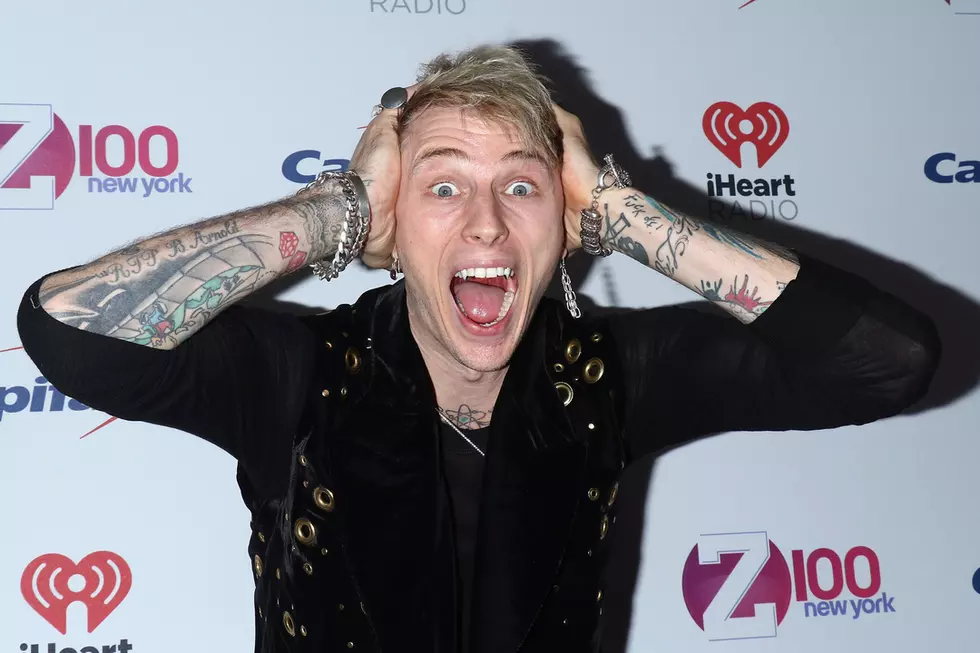 Machine Gun Kelly to Star as Tommy Lee in Motley Crue Biopic 'The Dirt'
Jim Spellman, WireImage
Machine Gun Kelly is no stranger to acting. The rapper will look to add to his résumé when he stars as drummer Tommy Lee in the upcoming Motley Crue biopic The Dirt.
Directed by Jeff Tremaine of Jackass fame, the film is an adaptation of the book of the same name. Netflix scored the rights for the film in March 2017, after the movie bounced around from studio to studio, Variety reports.
Along with Machine Gun Kelly, Julie Yorn, Erik Olsen and Allen Kovac have signed on to produce, while the members of the rock band Motley Crue will co-produce.
While MGK's acting credits are small, the Cleveland rhymer has had roles in the films Punk's Dead, Nerve, Viral and The Land. The rapper will also star in the upcoming films Captive State and Bird Box.
Over the summer, Machine Gun Kelly joined the Reebok family in support of the brand's Club C sneaker. The rapper was featured in a number of promo shots and received praise from Reebok's Director of Global Entertainment Marketing, Damion Presson.
"He has such a great energy around him and connection to his fans through his message," said Presson. "His dynamism truly connects to our brand and really comes through in everything he touches."
MGK announced the good news with a celebratory tweet. "And it's finally announced. excuse me for being crass but....HOLY FUCKING SHIIIIIIIIIIIIIIT!!!!!!! @variety @netflix @MrTommyLand," he wrote. The rapper also revealed he got his brother a gig as a drum teacher on set.
Netflix's upcoming The Dirt film has no release date yet.
See New Music Releases for January 2018