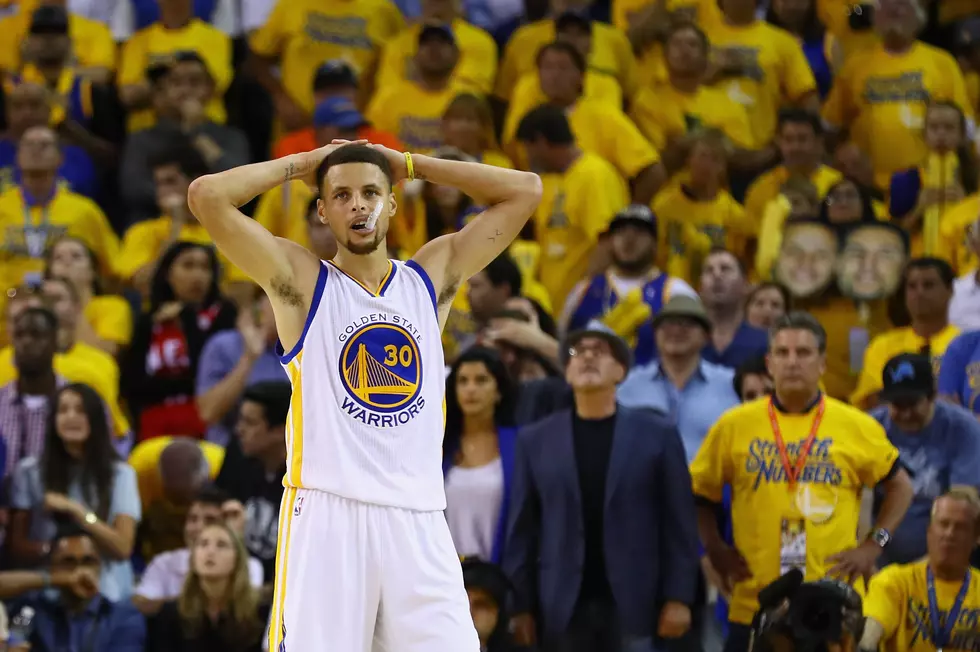 Raptors Win: The Bet Is Over
Getty Images
Sorry Steph, not this time. Keke and I have had this running bet on who would win the NBA finals. I took the Raptors because I'm a huge Drake fan and hate to see the same team winning over and over again, and Keke took the Warriors because he's a bandwagon fan. Anyway.
As we inched closer to Toronto winning the whole thing, I was actually starting to sweat a little because if Golden State somehow pulled it out, I was going to have to pay off a pretty wicked bet. I was going to have to bring flowers along with an apology and an invitation for a date to this guy who I briefly dated. I'd be really swallowing my pride if I had to do that, and I don't like doing that so I was lowkey panicking.
But, just as I expected and predicted, Toronto took it all in game six and even by four points as I also predicted. How am I this good? I don't know, all I can say is I'm blessed and highly favored.
Keke, on the other hand, lost out on the bet because he decided to go with the sure thing. He doesn't have to do anything humiliating, he just has to hand over the keys to his Jeep. Plus gas it up, wash it, and then trust me. Maybe that'll be the hardest part for him.
Thanks Drake, Thanks Raptors, Thanks Toronto. Who wants to go on a joy ride? Beep beep, who got the keys to the Jeep?