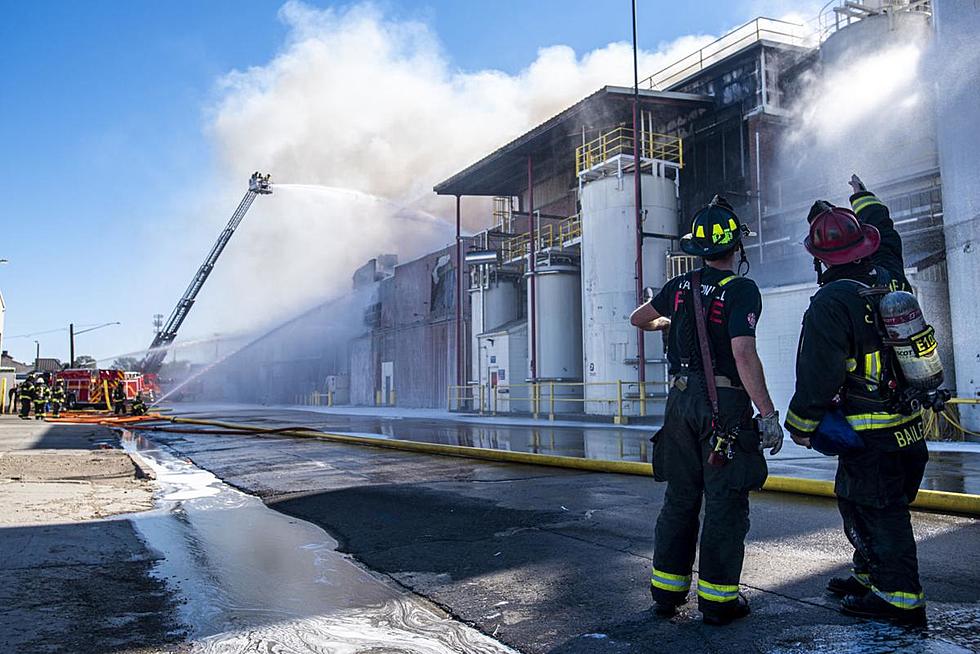 The Recent Caldwell Fire and How It's Still Affecting Traffic
Credit: Idaho Press | Caldwell Fire and Traffic
Residents in Caldwell can expect traffic and parking issues surrounding the Darigold facility after a fire in October. The Darigold facility provides a livelihood for more than 100 Caldwell employees including dozens of farmers. The facility processes 1.3 million pounds of milk daily from dozens of local farms.
The rebuild of this crucial facility is extremely important for the overall economy and well-being of the residents of Caldwell.
More about the fire in Caldwell
The Caldwell Darigold facility is a lucrative and important asset to the residents and economy. Nobody was hurt in the fire and impacted employees will be offered jobs at other facilities. The Caldwell fire marshal's office says the damaged area is localized and most likely fully repairable.
So what does this mean for Traffic in Caldwell?
Darigold says to expect traffic congestion to increase and parking availability to decrease as they navigate construction and repairs from the incident.
Although there are 24-hour efforts being put into the reconstruction of the facility, there will still be continued cleanup and site remediation around the site. Causing traffic and parking issues in Caldwell, you may want to avoid the area and choose a different route if possible. 
What are city officials saying?
The City of Caldwell is in full support of the rebuilding of the facility and is doing all it can to help the rebuild progress effectively and efficiently. Safety has and will continue being top priority for the Darigold facility, the construction and cleanup teams, and the City of Caldwell. 
Mayor Garret Nancolas said "We wish them the best in their rebuilding process and are here to support them in any way we can" in a recent statement.
What streets should I avoid in Caldwell?
Albany street between N 4th Avenue and N 7th Avenue is currently closed to traffic. The best alternative routes would be N 4th Avenue and N Kimball Avenue.
Resources:
https://www.kivitv.com/news/caldwell-residents-can-expect-traffic-parking-disruptions-around-darigold-facility?fbclid=IwAR0dq6-
VUw1FRTFHml8aFzYjGqa2yon1h5pauAD1_8KAmwnFkaY-iXPV2-E
Caldwell Idaho's Growing Pains
Caldwell Idaho is one of the fastest growing cities in the country. A look at the attractions that draw thousands to Caldwell.
Caldwell's Winter Wonderland Festival Lights