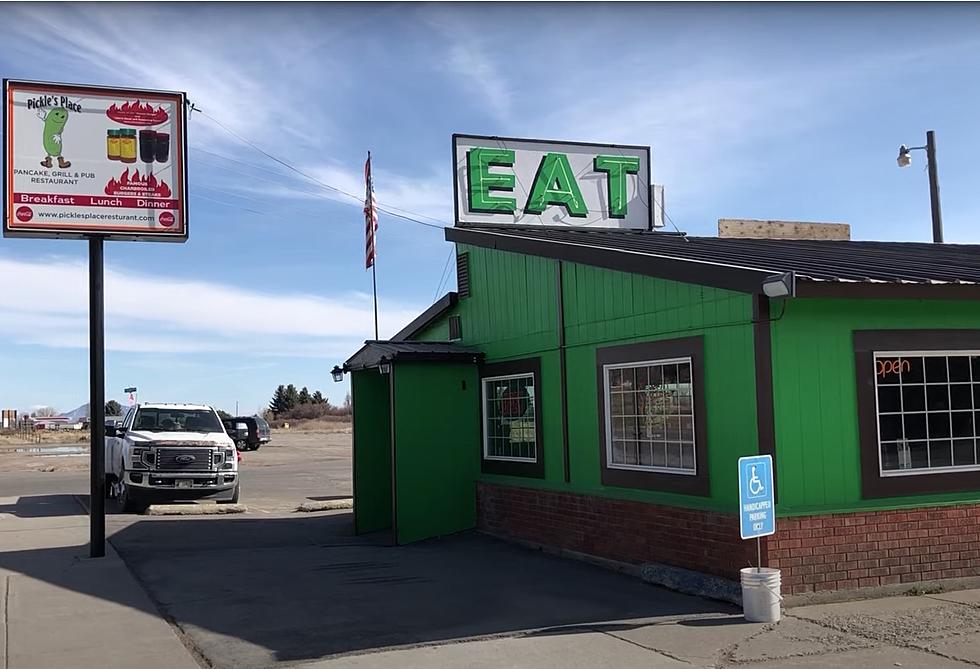 This Tiny Idaho Town's Wacky Restaurant Is Breaking the Internet
Credit: YouTube / East Idaho News
Idaho is home to a lot of amazing things. During the summer months, there are a million concerts at all of our totally amazing outdoor concert venues. During just about every month, there's some sort of totally amazing and world renowned outdoor activity, from skiing to hiking, rafting to fishing.
Idaho has it all.
A peculiar Idaho restaurant also proves that we do, indeed, have it all here in the Gem State. For what ever reason, the internet loves to "re-discover" a tiny Idaho town's restaurant and have their laughs.
Yes, it's trending again.
Let's take a look at this totally random Idaho restaurant!
What on Earth Happens Inside Of This Wacky Idaho Restaurant?
Here's a preview of what to expect at this Idaho foodie joint
What is going on in here!? 
It certainly has a lot of character and it is VERY random. Idaho has long been known for potatoes--but pickles? Not so much. Apparently in Arco, the pickle hype is real. We aren't hating or judging, we're just always a little bit confused.
Located in Arco, Idaho the restaurant is just a quick 3-hour drive from the Treasure Valley. The town, population of only 908 residents, clearly loves their green pickle restaurant and is very used to travelers stopping in to see what the deal is and of course, take some photos. It surely helps that their food looks rather delicious.
Supporting local is cool. Hop in the car while the weather is still good and take a drive to Arco for this "So Idaho" experience!
If pickles aren't your jam, here's a look at some other worthwhile small town Idaho restaurants!
15 Small Town Idaho Restaurants That Are Worth the Drive
There's no shortage of good food in the Treasure Valley, but when you're traveling and driving through some small Idaho towns where are you going to grab something good to eat? Perhaps one of these hidden gems! You may just fall in love with them so much that they actually become a destination for you!
15 Incredible Idaho Restaurants That Appeared on Popular Diners, Drive-Ins and Dives
There was an almost 15-year gap between Guy Fieri's visits to the Gem State, but when he visited in 2023, he wasted no time trying some of the best cuisines our little neck of the woods has to offer! Here are the restaurants, past and present, that Fieri visited while in Idaho.