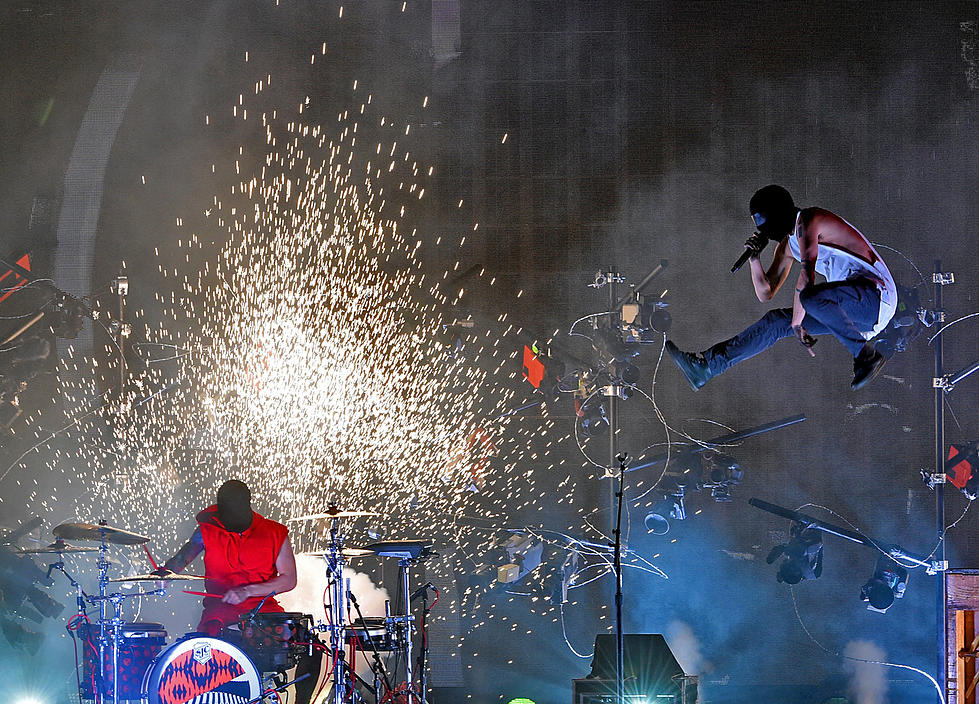 Twenty One Pilots Song Will Get You Tickets to the Show
Getty Images
You know you have to listen for a Twenty One Pilots song in order to get tickets to the sold out show. Do you know when to listen? We'll tell you the exact times Twenty One Pilots will play so you can call. 
We will play Twenty One Pilots "Stressed Out" today. Whenever we play that song, give us a call at 384-1035. If you are caller #9, you're in for a pair of tickets to the Twenty One Pilots sold out show at the Taco Bell Arena on February 8.
One winner from today will be announced tomorrow and given a pair of tickets. This will continue throughout the week.
Here's what Friday, January 27th looks like:
7:25 a.m. - 7:40 a.m.
9:25 a.m. - 9:40 a.m.
Want more? You can meet the band! Your chance is HERE.
We want to be able to get you to this show in any way possible. Good luck!