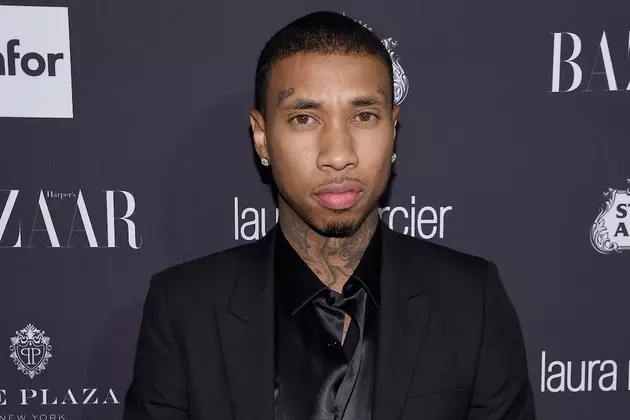 Tyga Steps Out With Model Jordan Ozuna Following Kylie Jenner Split
Dimitrios Kamouris, Getty Images
Sources for the site claim that they spotted the potential couple at Serafina Sunset restaurant in West Hollywood yesterday (April 20), with social media reportedly identifying the brunette woman as Ozuna, who is said to be Justin Bieber's ex-fling from June of 2013. Speculation around the possible new relationship of Tyga's is only growing, as the model reportedly made her Twitter page private earlier today.
But Ozuna is denying there is anything going on with the rapper. "Omg y'all I'm not dating tyga 😂😂😂 come on," she wrote on Twitter.
Fans (and Tyga's haters) have already shared reactions to the pair, with some claiming that Tyga upgraded from the Jenner sister, while others are wondering whether the rapper could have cheated on Kylie with the model. With the photos surfacing, it only adds fuel to the breakup rumors between Kyga, but we'll have to see what happens in the future for both parties.
Take a look at the Twitter reactions to seeing Tyga with a new girl by his side in the gallery below.
Social Media Reacts to Tyga Stepping Out With a New Woman Following Kylie Jenner Split