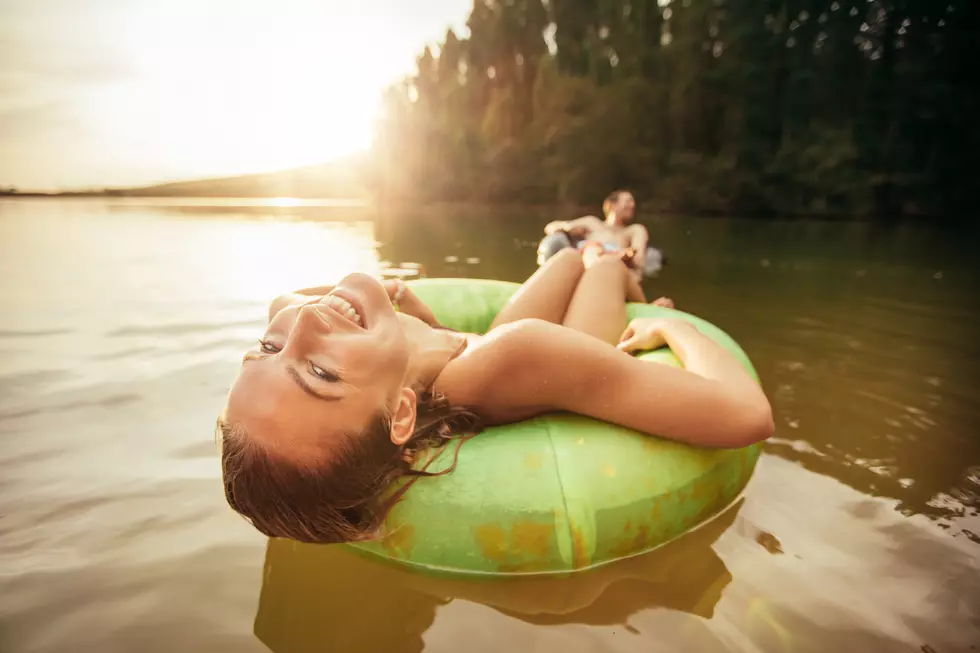 Will the Boise River Be Open To Idahoans This Year? Here's What We Know
Closeup portrait of smiling young girl floating in an innertube
Rain today, scattered showers tomorrow and Summer to follow. I'm sure I can speak for so many people that anxiety for warm weather is bubbling over. Idaho welcomes stage two of reopening the state and some warm weather only makes things better.
Traditionally we'd be about one month from the Boise Music Festival. We got to witness Pitbull take the stage in one of my favorite BMF events ever in 2019. What else makes you think of Summer in the Treasure Valley?
It's always been guessing the opening date to jump on a raft with friends and floating the Boise River that has been fun. It's time. Or, is it? I spoke with Tiffany Quilici, Chief Marketing Officer, for Roaring Springs and she announced the anticipated Saturday, May 30, 2020 Summer opening. That's major because it means one of the top Water Parks in the Northwest is opening and it's ours. That also sets the tone for other outdoor activities and what to expect.
That includes the Boise River and that has to be a no brainer when opening. We need this part of Summer to come back.
This is one of those waits and sees things that are common each year. So much goes into the opening like how high the river is and whether or not it's moving too fast. Safety is always the number one most important message on floating the river.
The Boise River opens when we get the word and once it's announced you can see feeds overflow with memes. These are the times to give you some indication of what we're looking at this year.
2016 - June 29th
2017 - July 29th (flood year)
2018 - June 22nd
2019 - July 2nd
2020 - (TBA)
I promise to keep you updated on everything Summer including the launch to floating the Boise River. I haven't heard anything about masks or COVID-19 protocol but I'm sure that will be coming soon (if there is any).
Find Out More - Follow Me.
KEEP READING: Get answers to 51 of the most frequently asked weather questions...