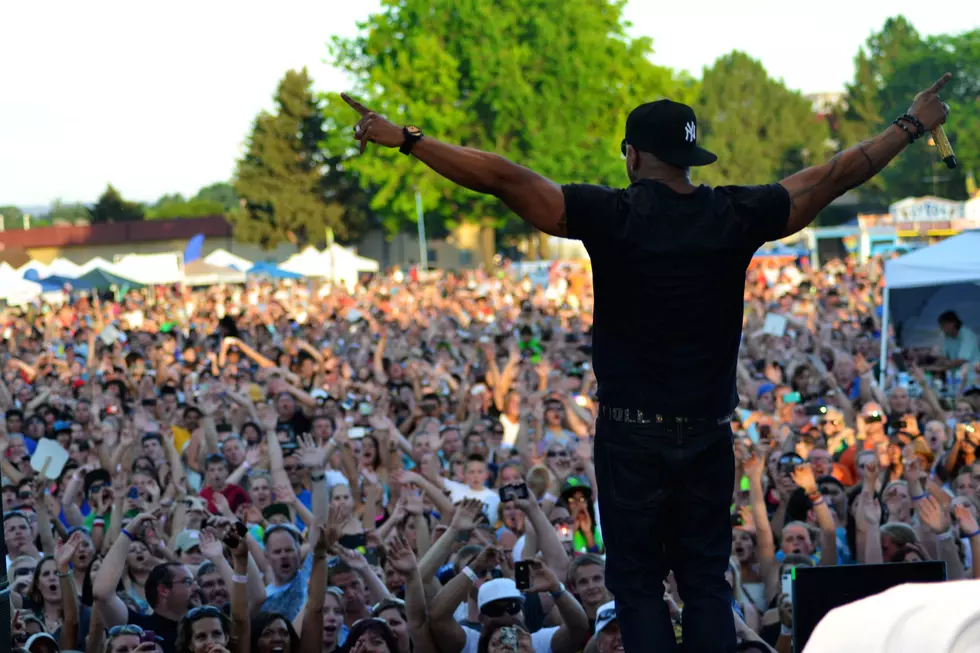 Boise Music Festival Tickets Go Up Friday
Photo by: Kekeluv
We're quickly approaching the one-month countdown to Boise Music Festival. No really, it's approaching fast and that means summer is here. We're seeing a massive summer season of festivals and if you want to get on board with Boise Music Festival - you'll want to do so PRONTO as ticket prices are about to increase.
Price out all the shows in 2018 and you won't find a better deal for $20 dollars 💚Enjoy it while you can because that ticket is about to jump in a matter of days. The honeymoon period is almost over!
What do you get for $20 dollars? Let's get right to it because tickets go up on Friday.
Admission into Expo Idaho on June 23, 2018.
Ticket includes concerts from all the local stages including the main stage.
Premier performances by headliners: Robin Thicke, Granger Smith, Baby Bash, Echosmith, Parmalee, and more.
Access to all the games (additional cost), food, beer gardens, and exhibits
That is CHEAP! If it were me I'd be charging $35 easy for an all-day festival. Considering this is such a reasonable ticket - that means the other passes are equally convenient in price.
Admission into Expo Idaho on June 23, 2018
Ticket includes standing room section front and center of the stage putting you in the party! That means you're an arm's length away from touching your favorite celebrities.
Access to the pit for the entire festival (that's a steal!)
Access to all the games (additional cost), food, beer gardens and exhibits
Admission into Expo Idaho on June 23, 2018
Two drink tickets
Catered food
A shaded section with tables and chairs
Private entrance
Private bathrooms
Save $5 with the combo package that includes wristband + BMF ticket ($40)
Already win tickets? $25 ticket gets you unlimited rides.
Bonus: Pre-Boise Music Festival Party:
A Concertgoer's Summer Break Package that is perfect for a student on a budget. This $20 ticket is a 2 for 1 deal for a couple of cool reasons. There are NO fees attached to this ticket. The more I think about it - it makes more sense just to buy your tickets here and bypass the $6.95 in fees. This way you get a BMF ticket and a Roaring Springs ticket for no cost (Roaring Springs ticket is ONLY good for June 21).
Admission into Roaring Springs for a night slide on June 21 for special night slide hosted by 103.5 Kissfm.
Free access to each and every attraction at Roaring Springs.
Free mini-concert by an artist to be announced soon. Last year's performer was MAX.
Admission into the Boise Music Festival.
All Boise Music Festival ticket prices will increase on May 18, 2018.