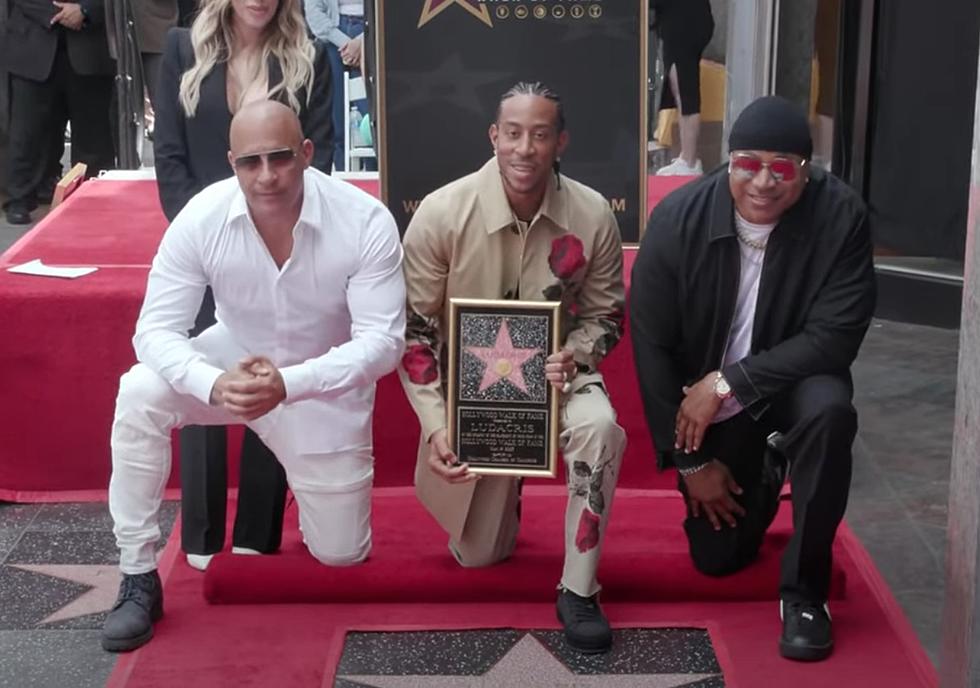 Boise Music Festival's Ludacris Added to Hollywood Walk of Fame
Credit: YouTube / Variety
Over the years, some of the biggest names in music have visited Boise for one reason: Boise Music Festival. For over a decade, the event has been a staple in our community and has hosted the likes of Flo-Rida, Nelly, and even Pitbull! This year, a massive lineup which includes Elle King, Jelly Roll, and Ludacris will have the city upside down on June 24th!
Nobody needs to explain just how big of a star Ludacris is--from his extensive hip-hop catalogue to his many, many starring roles in the Fast & Furious franchise--he's a household name.
Frankly, we're shocked that he wasn't already on the 'Hollywood Walk of Fame'--that big long stretch of sidewalk that is lined with star-laden tiles recognizing the biggest names in entertainment. This week, however, Ludacris landed his own star--ahead of his big show in Boise!
The total, Boise irony? He was introduced by LL Cool J, a former Boise Music Festival headliner!
Let's take a look at the big ceremony!
Boise Music Festival Headliner Gets Hollywood Star
Hollywood was buzzing a little extra as everyone's favorite--Ludacris--was added to the Hollywood Walk of Fame!
The whole street was shut down for this one! 
If Hollywood thinks that hype was real, they don't even know what's about to happen in Boise! As Pete Davidson once said, while addressing Ludacris in a crowd--the 38-year-olds are going to be so excited!
Boise Music Festival is set to take place on Saturday, June 24th at Expo Idaho. Tickets are on sale now--or you can track down your favorite local radio station and get yours for free!
Ticket Stop Locations for Free Boise Music Festival Tickets
Each week we will be updating when and where you can grab free tickets to Boise Music Festival on location!
Internet Roasts Boise Music Festival 2023
Not everyone is happy about the lineup at Boise Music Festival this year...
Ludacris Prepares for Boise Music Festival
Preforming in Idaho for the first time, Ludacris is going to have Boise upside down this summer!