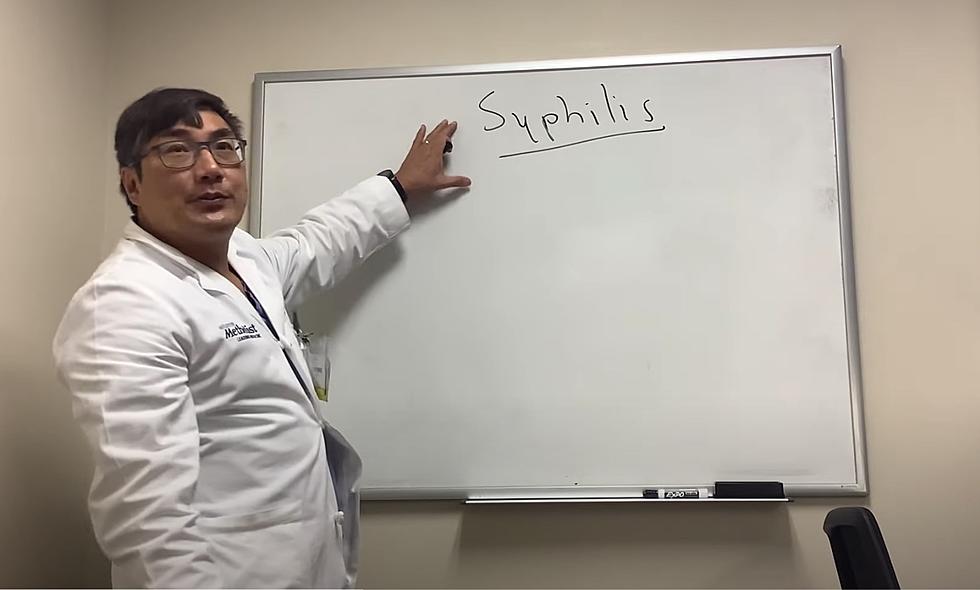 Boise Residents Warned of Significant Syphilis Outbreak
Credit: YouTube / Neuro-Ophthalmology with Dr. Andrew G. Lee
Do you have the syphilis? We hope not--but local health officials are warning about an outbreak that you should be aware of.
It has been an officially declared "outbreak"--the spread of the sexually transmitted disease, syphilis. According to Central District Health, 52 syphilis infections have been identified in Ada, Elmore, Boise, and Valley counties--with a shocking total of 168 infections since January 1st 2022, in folks aged 15 to 87.
Syphilis is spread by direct contact with a syphilitic sore also known as a chancre! These chancres can occur in, on, or around a penis, vagina, anus, rectum, lips or mouths.
Looking for signs and symptoms? Many health experts call it "The Great Pretender" because its symptoms can mimic those of other infections. Yikes!
We hope you're staying safe out there in your romantic encounters, but it's ALWAYS smart to get tested.
Learn more about being tested for the Syphilis and other STD's locally, HERE. 
We hope that you don't have the syphilis, but incase you find yourself in need of reproductive health supplies, there is a growing list of local businesses that provide items, for free, such as condoms and Plan B to anyone that needs them. You can see that list, below: 
Five Businesses with Reproductive Health Boxes
There are five businesses that are carrying these in their stores
Just how healthy is the State of Idaho? Here's a list of the healthiest states in the nation-- are any of them places you have lived? 
Top 10 Healthiest States
A new report says California is better than Idaho...at least when it comes to well-being.
Some states, however, aren't so healthy--here's a list of the unhealthiest! 
10 Least Healthiest States
Please, don't show me Idaho.