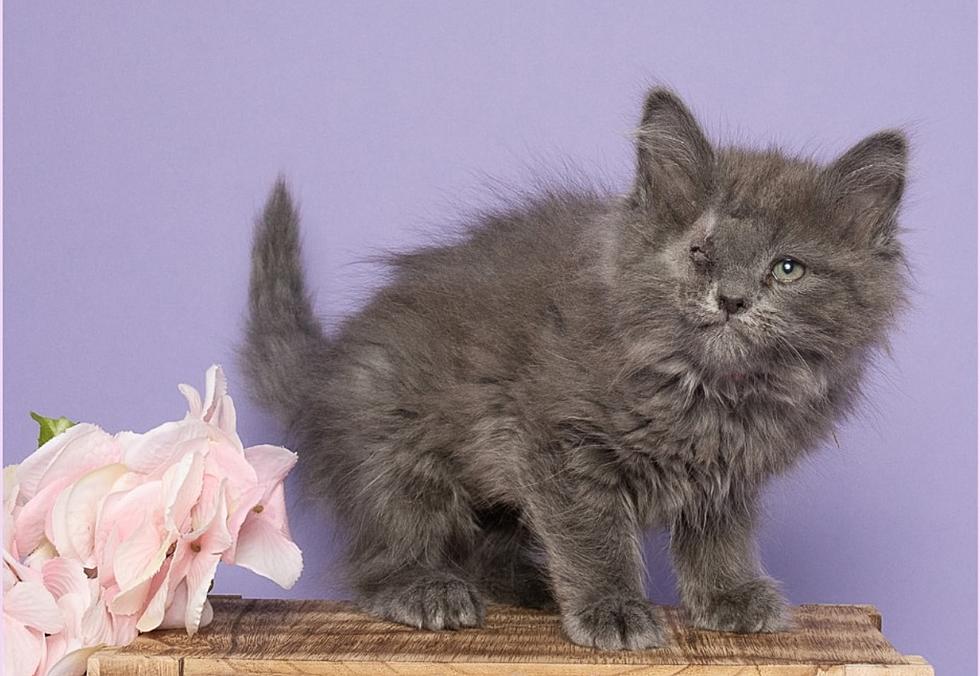 Caldwell Animal Shelter Seeks Home For 'One-Eyed Floof' [Photos]
Credit: West Valley Humane Society
There is no denying the fact that we live in a very pet-friendly place. People here in the Treasure Valley love their pets (and they love to brag about them, too), but if you or someone you know is looking to add to the family, we may have found just the creature.
West Valley Humane Society, located in Caldwell, Idaho, has found and helped bring back into good health, the most adorable cat named Betsy!
Here's what West Valley Humane Society had to say about Betsy:
Betsy is a beautiful blue floof who was found as a stray. While her history is a mystery to us, what we do know is that this sweet girl is gentle, cuddly, purry and lots of fun! She likely would do well in most homes and came to us with an eye injury and, unfortunately her eye needed to be removed, but it doesn't seem to bother her one little bit!
Who wouldn't want to be her forever home!? Check out these photos of Betsy:
According to West Valley, Betsy is ready for adoption now--having been treated for fleas and parasites, spayed, and microchipped.
Learn more about Betsy, HERE.
Are you a pet owner with a missing pet or perhaps you know someone that is missing their pet? Here's a look at area pets that have been found by local shelters: 
These Lost Dogs Are Hoping Their Owners Find Them!
If you haven't seen your pet in a while--odds are it might be checked into the West Valley Humane Society and waiting for you to come bring it home!
Check Out These Adorable Pets Waiting For You!
An exclusive look inside the Idaho Humane Society