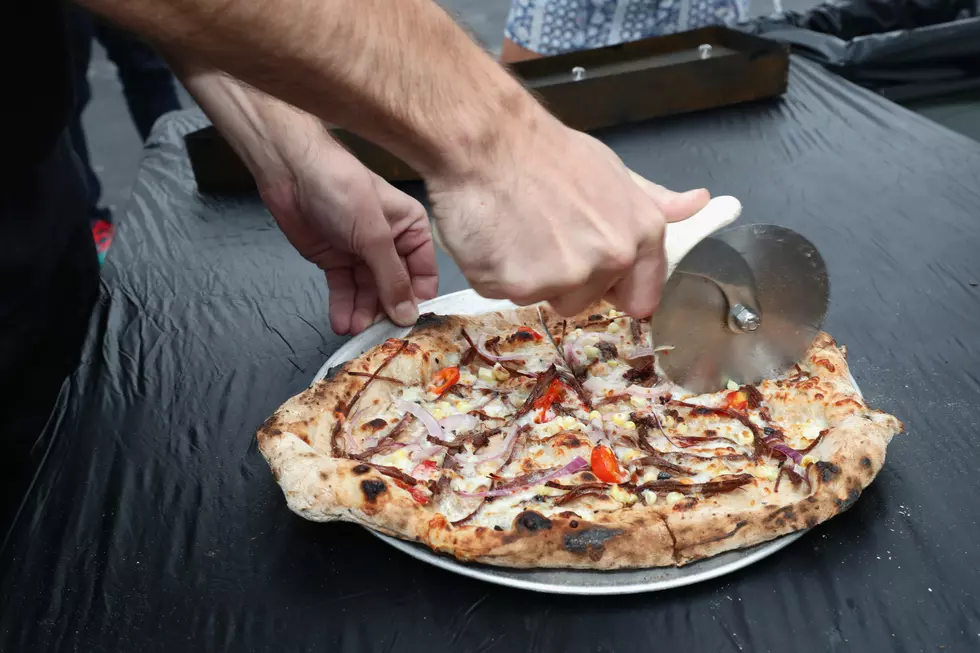 Chuck E. Cheese&Applebees Delivering Food w/ Fake Biz Names
Cindy Ord, Getty Images
It looks like Chuck E. Cheese and Applebee's have been delivering food during the coronavirus crisis under fake business names. Stay with me here.
TODAY reports that this week on Twitter, people started noticing that a business listed on food-delivery apps as Pasqually's Pizza is actually the kids' birthday party spot. Yes, we're talking Chuck E. Cheese. And it can't be any coincidence that a character named Pasqually P. Pieplate plays in Munch's Make Believe Band, the musical group found inside Chuck E. Cheese locations. So it makes sense.
The Twitter detectives were RIGHT. A company exec has since confirmed in a statement, "CEC Entertainment, Inc. recently launched Pasqually's Pizza and Wings nationwide. Pasqually's Pizza and Wings, named after another favorite member of Munch's Make Believe Band, shares kitchen space with the Chuck E. Cheese restaurant, ensuring high-quality, fresh ingredients." So why are you hiding what you are?! To get more customers who might scoff at the Chuck?
Interestingly enough, when I looked on the Boise GrubHub pizza options, it popped up options for both Chuck E. Cheese and Pasqually's. Options for the same pizza, but for the people who may not necessarily gravitate toward the good old Chuck E. Cheese as an option.
And they're not the only ones. Applebee's has also confirmed that they also changed their name on apps like GrubHub to "Neighborhood Wings."
The Applebee's VP confirmed: "We launched Neighborhood Wings by Applebee's on GrubHub to make it even easier for guests to get their wings fix and to give us the opportunity to test out new items made for wing lovers that aren't on our main menu."
I feel like they're trying to pull one over on us, and confirming it after they've been caught. But hey, pizza is pizza. I'd be down for a slice of either any day.
READ MORE: See 50 remote jobs that can pay well