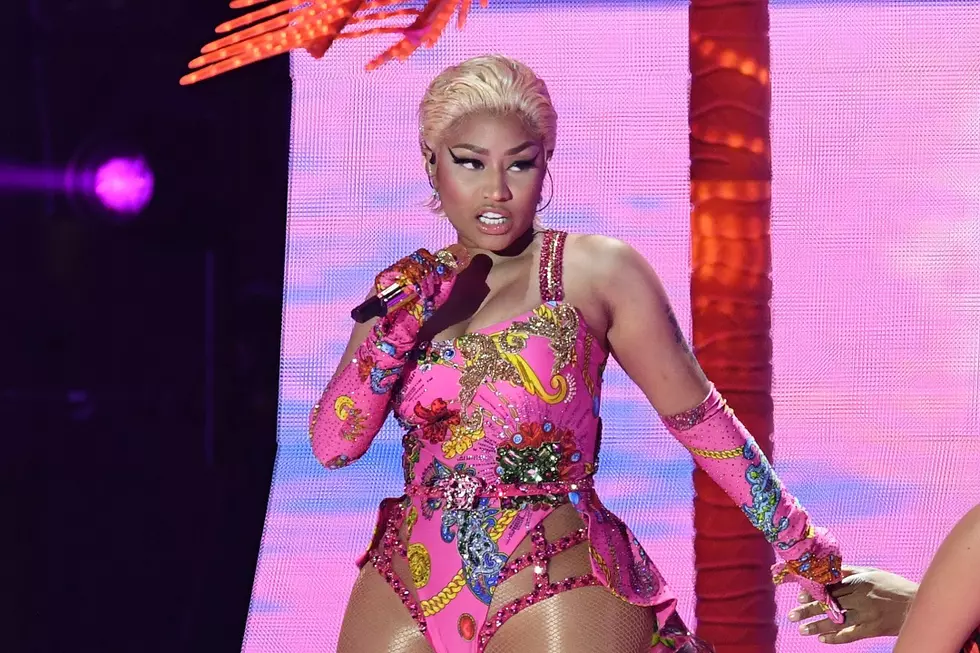 Did Nicki Minaj Go Too Far With THIS New Lyric?
Getty Images for MTV
First off, I'm a major Nicki Minaj fan. She is one of the dopest rappers of our generation, man or woman, in my opinion. Love her. When I heard a teaser of her new song Yikes earlier this week, I knew it was going to be great. But one lyric had people a little upset.
Nicki Minaj holds nothing back on her new track "Yikes." The appropriately titled, NSFW single finds the Pinkprint rapper angrily reminding her haters that she's still the queen, with lyrics like, "Don't ever f**king play with me/ Y'all n**gas know, y'all b**ches know I'm the f**king queen."
Nick also name-drops Rosa Parks in a lyric that enraged the internet when it leaked earlier this week. "All you b**ches Rosa Parks, uh-oh, get your a** up," Minaj put out a teaser just days before what would have been the civil rights icon's 107th birthday.
Billboard notes that it's unclear whether the two-and-half-minute track will appear on Minaj's next album, which has yet to be officially announced and would serve as the followup to her 2018 LP, Queen.
Do you think the lyric was out of pocket? Too much? Poor timing or insensitive? I'm not quite sure.