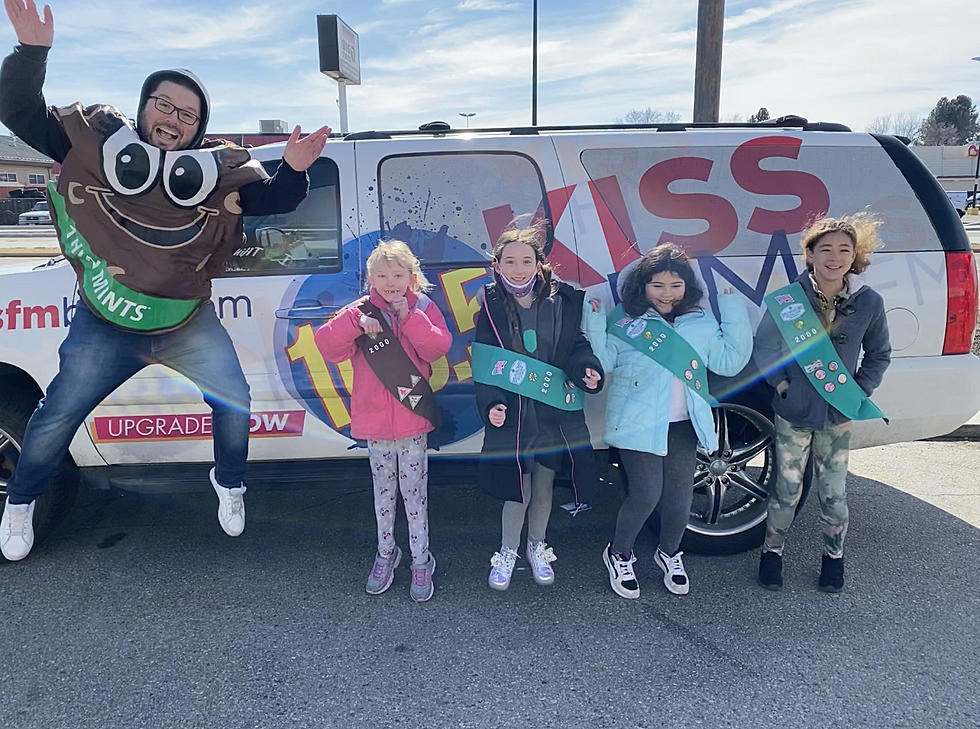 Girl Scouts Invade Boise Area With Coveted Cookies This Weekend
Credit: Mateo, 103.5 KISS FM
They're back in full force for another year of deliciousness-- Girl Scout Cookies!
If there is one thing that nearly every Boise resident can agree on looking forward to each year, it is the season of Girl Scout Cookies! It doesn't matter if it's raining, snowing, or shining bright out there, the Treasure Valley's toughest and most determined entrepreneurs: the Girl Scouts.
Friday, February 24th marks the official kickoff of "cookie booth" season so prepare to see these as you enter local store fronts. If you have a craving for world famous Thin Mints like we do--now is your chance to stock up!
By purchasing a box of Girl Scout Cookies from a local troop, you're helping young girls in our area learn how to run a business and be an entrepreneur! All of the girls and their troops save up funds to do various things--like go to camp, take a road trip to the Oregon Coast, or buy supplies for future activities.
If you aren't sure where to find a cookie stop, we've got great news: we're actually going to be crashing a cookie party in Meridian this weekend and want to see you there!
If you're looking to grab some cookies in Meridian this weekend, our featured cookie stop will be at Blaze Pizza (2206 N. Eagle Road Ste. 140) on Eagle Road! Stop by between 12:00 p.m. and 3:00 p.m. and grab yours!  
Everything You Need to Know About Boise's New Girl Scout Cookies
The Girl Scouts of Silver Sage are changing their cookie supplier in 2023, which means you MAY not be able to find your favorite cookie. Don't worry! It probably just has another name!
Ranking The Best Girl Scout Cookies
Ranking my favorite Girl Scout Cookies!