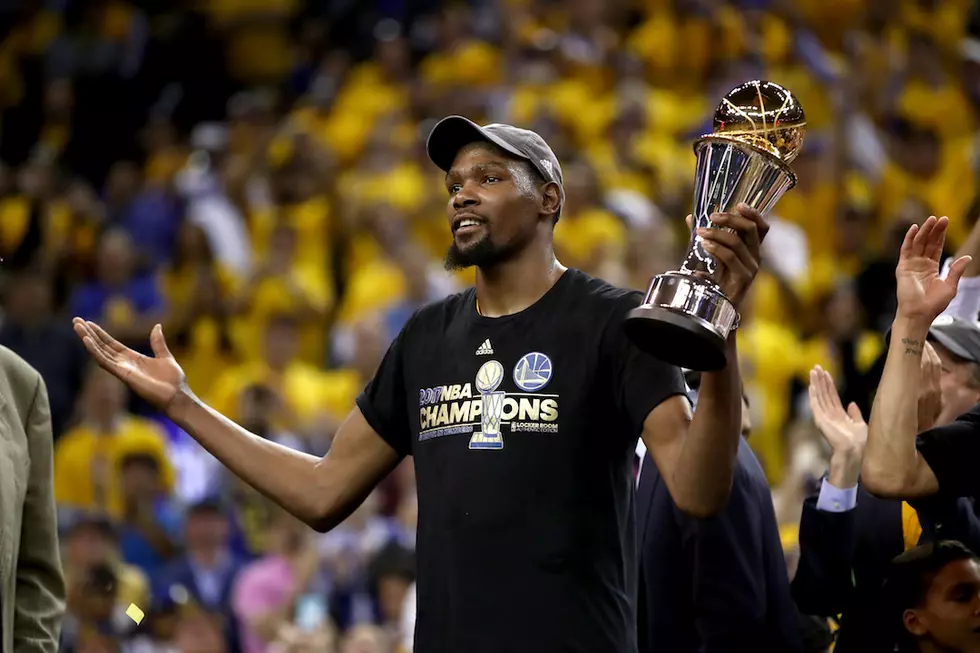 Grab Your Free Burritos During the NBA Finals This Week
Getty Images
I don't know how many times I've heard, "If it's free, it's for me!" Chipotle isn't just giving away a few burritos during the NBA Finals, can you say $1 million worth in your favorite wrapped Mexican food.
The NBA Finals begins Thursday, May 30 on ABC to start a seven-game series that will have Drake blowin' up your spot. The Iconic rapper will be repping his underdog, the Toronto Raptors as they take on defending champion Golden State Warriors. I won't spend any time on this match-up but the Warriors will take this in 5 games.
Let's get to the burritos 🌯Chipotle has decided to jump in the game by offering free burritos during each game of the NBA Finals. Just watch the game, listen for a word, and win your burrito.
Watch the NBA Finals in the best of seven series.
Listen for the announcer to say the word, "free"
Retrieve the code and text it to 888222
500 people will win free burritos in the first half with 1000 in the second half.
Chipotle will give 500 and 1000 per mention.
Chipotle has guaranteed to gift $1,000,000 in free burritos that also includes free delivery through its app and DoorDash during the series.
The famous Mexican Grill calls this promotion, "Freeting." This is when you Tweet free Chipotle during the 2019 NBA Finals.
Chipotle is freeting burritoes all finals long.
You can get the app, Twitter information and everything else below.