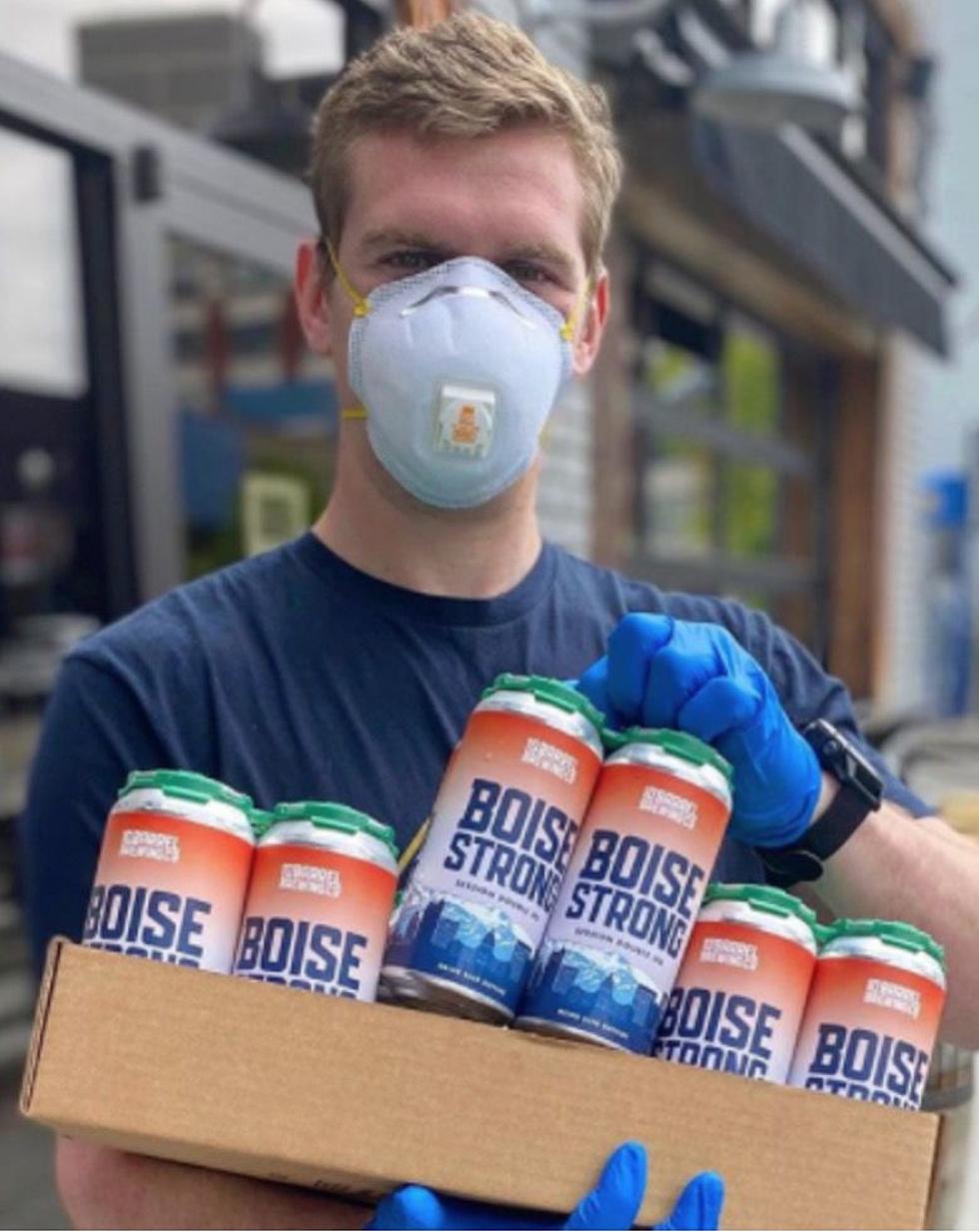 Hero Beer and Boise Strong Brew Gives Back to Idaho During COVID-19
Courtesy: 10 Barrel
I absolutely love how some businesses are able to take a negative situation and create ways to make it benefit the community. 10 Barrel Brewing Co. is brilliant at this.
This is the first time in my generation that the entire world to battling the same deadly epidemic in the coronavirus. I feel like we're all in this place of frustration in what is really happening and what is the next move. When can we get out safely with our families?
10 Barrel also realizes what we're going through because they don't see us. I feel like these are the places sometimes that we meet on a Saturday for a drink with friends. We sit in the sun outside sipping on a brew while enjoying the Boise atmosphere. We can't do that right now and if you can't put the other stuff aside, these little things impact our lives. It's not the drinking beer part, but it's the little things that we love about Boise. So, here's what 10 Barrel is doing about that.
There is something called a #DrinkitForward program that was created for Brewpubs to give back and support local charities. Places like 10 Barrel use opportunities like this to help out the community with beer sales. This really gets hurt during a COVID-19 mandate unless you find other ways to figure it out.
I love that 10 Barrel has really extended this program that every time you purchase their beers in a retail store, your money goes towards several local charities. Right now there is a new special beer that has been crafted for the heroes in the Treasure Valley. Now, I'm not getting paid to tell you about this new beer and that means I think it's really cool to highlight our heroes.
There are two new beers that you might want to look out for.
"Hero Beer". This is a light lager which is perfect for me since I'm a lightweight
"Boise Strong" - This is a limited-edition session DIPA with proceeds going to Idaho Conservation Corps and the Idaho Food Bank.
Keep it local, check out the Hero Beer and stay Boise Strong
READ MORE: 10 free apps to help you get fit in our new normal