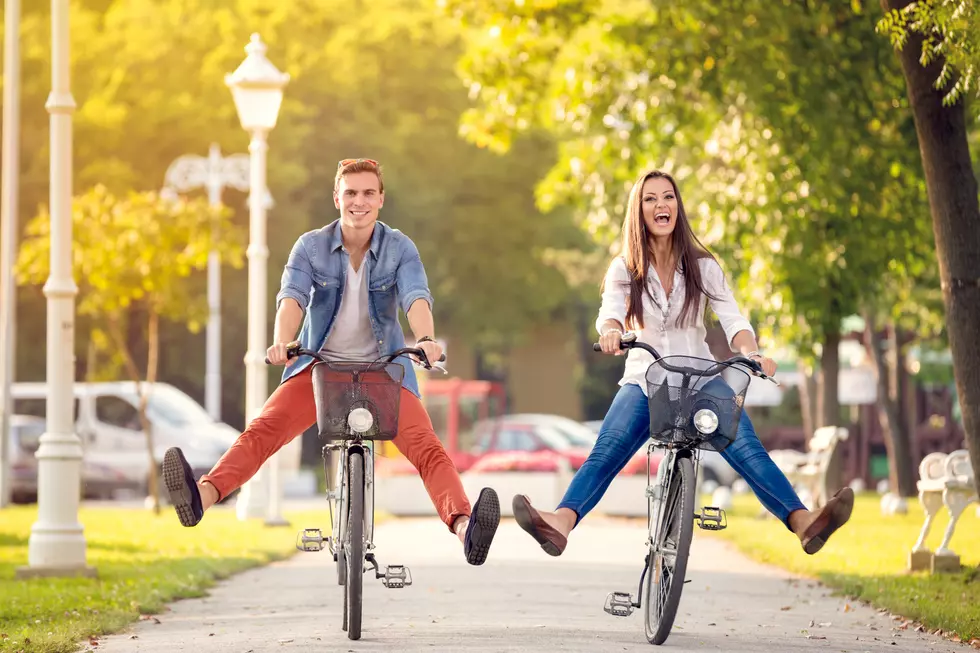 Getty Images/iStockphoto
The truth of the matter is that most of us are so consumed with getting from point A to point B that we don't realize whats happening around us and how it's affecting us. The perfect example is the COVID-19 pandemic. It's has definitely taken a toll on all of us and now WalletHub has released a study that shows Idaho is the 9th Happiest state in America  2020's Happiest States in America, Check out some of the findings below and the full list below. Here is the methodology.
"To determine where Americans have the highest satisfaction with life, WalletHub compared the 50 states across 32 key indicators of happiness. The data set ranges from the depression rate and the positive COVID-19 testing rate to income growth and the unemployment rate."
Happiness in Idaho (1=Happiest; 25=Avg.):
24th – % of Depressed Adults
16th – Adequate-Sleep Rate
10th – Long-Term Unemployment Rate
11th – Number of Work Hours
9th – Volunteer Rate
14th – Separation & Divorce Rate
24th – Income Growth
20th – Safety
11th – WalletHub "States with the Fewest Coronavirus Restrictions" Score
Happiest States in the U.S.
Overall Rank
(1 = Happiest)
State
Total Score
'Emotional & Physical Well-Being' Rank
'Work Environment' Rank 
'Community & Environment' Rank
1
Hawaii
69.58
2
16
3
2
Utah
69.42
14
1
1
3
Minnesota
65.87
4
4
10
4
New Jersey
64.10
1
30
22
5
Maryland
61.78
3
33
9
6
California
61.14
7
18
13
7
North Dakota
60.02
18
3
7
8
Iowa
59.65
15
6
11
9
Idaho
59.58
34
2
2
10
Connecticut
59.23
5
38
17
11
Nebraska
59.06
9
8
36
12
South Dakota
58.53
22
10
4
13
Massachusetts
57.30
8
12
43
14
Virginia
56.27
11
21
33
15
Washington
55.60
27
7
18
16
Vermont
55.59
20
24
6
17
New York
54.86
6
44
45
18
Wisconsin
54.32
23
17
19
19
Nevada
53.67
29
25
5
20
Arizona
53.47
19
20
32
21
New Hampshire
53.36
24
11
38
22
Georgia
52.73
21
36
24
23
Colorado
52.57
17
9
47
24
Delaware
52.25
16
43
35
25
Texas
51.04
10
31
50
26
Rhode Island
50.96
25
28
34
27
Florida
50.58
12
39
49
28
Pennsylvania
50.16
26
40
30
29
Illinois
50.14
13
45
46
30
Maine
50.12
35
14
20
31
Wyoming
49.26
30
23
39
32
North Carolina
49.19
28
27
42
33
Kansas
49.16
31
19
40
34
South Carolina
48.78
36
26
21
35
Ohio
48.37
32
41
25
36
Indiana
47.96
33
29
31
37
Michigan
47.27
38
35
23
38
Montana
47.25
40
5
41
39
New Mexico
47.03
39
46
8
40
Missouri
45.79
41
22
12
41
Oregon
43.67
43
13
29
42
Alaska
40.85
37
47
48
43
Alabama
40.28
46
34
16
44
Mississippi
39.52
44
48
14
45
Tennessee
39.21
45
15
44
46
Kentucky
38.29
47
32
26
47
Louisiana
38.15
42
50
28
48
Oklahoma
37.66
48
37
27
49
Arkansas
36.83
49
42
15
50
West Virginia
30.58
50
49
37
KEEP READING: Here are the best places to retire in America