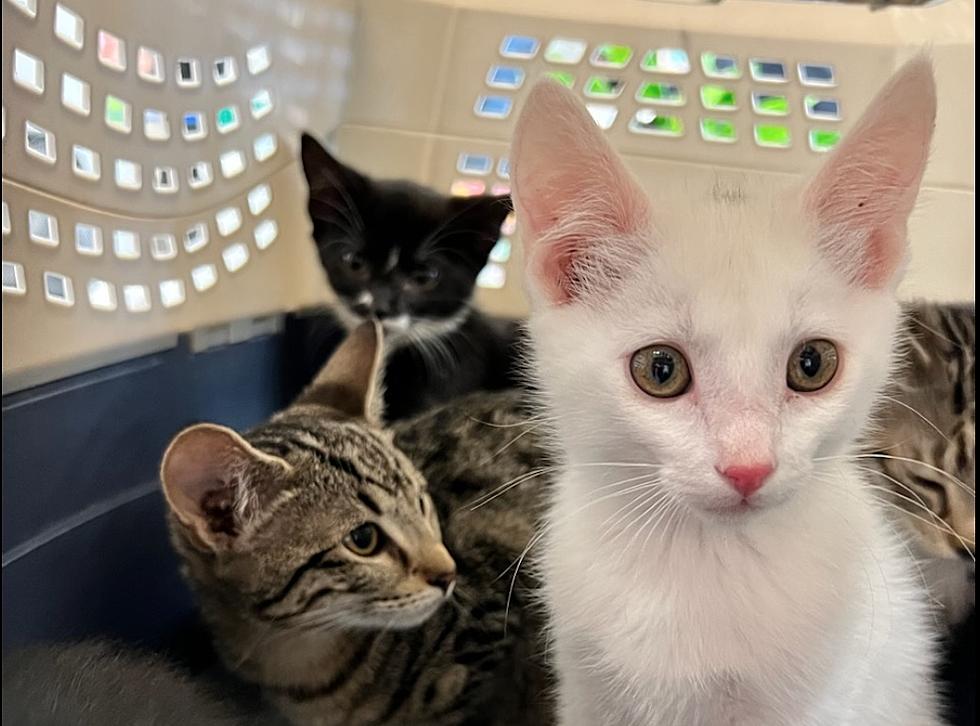 Humane Society Seeks Help as 'Kitten Season' Gets Underway
Credit: Idaho Humane Society
It's quite clear that the Treasure Valley is home to a whole lot of pet lovers-- whether you're on a trail or at a nearby patio--we take our dogs everywhere!  Even if you don't have a dog--you probably share in your love for pets when, be it a lizard, a horse, a pig--or a cat!
Just weeks ago, we shared with you that a local humane society needed help re-stocking their shelves with dog food. The shelter was running dangerously low and it was making them nearly below the line of being able to remain operational. After just one business day, dog food was flooding into the shelter and their shelves were restored.
Folks in the Treasure Valley are amazing.
Now, the Idaho Humane Society is seeking help--this time, for some kittens.
Even if it doesn't feel like it, Spring has "sprung" in the Treasure Valley and the only thing better than the slightly warmer temperatures is the fact that there are a whole bunch of adorable, loveable kittens entering the world.
Now, they need homes.
The Idaho Humane Society is beginning to intake kittens, and a lot of them, and along with needing supplies and food--they're going to need foster parents while they find their forever homes.  What a fun way to hang with kittens without needing to commit to full-time parenting. Plus, they're SO ADORABLE.
For more on being a foster parent to some adorable kittens, click HERE.
We love cats--but the age-old debate continues & perhaps you're more of a dog person...here's a look at some doggos searching for forever homes! 
A Look at Idaho Humane Society's Newest Doggos
They were flown in from Louisiana in a life saving mission!
These Lost Dogs Are Hoping Their Owners Find Them!
If you haven't seen your pet in a while--odds are it might be checked into the West Valley Humane Society and waiting for you to come bring it home!
Idaho's Most Popular Dog Might Be Zeke!
Many people hoped to take Zeke home this week from the Idaho Humane Society