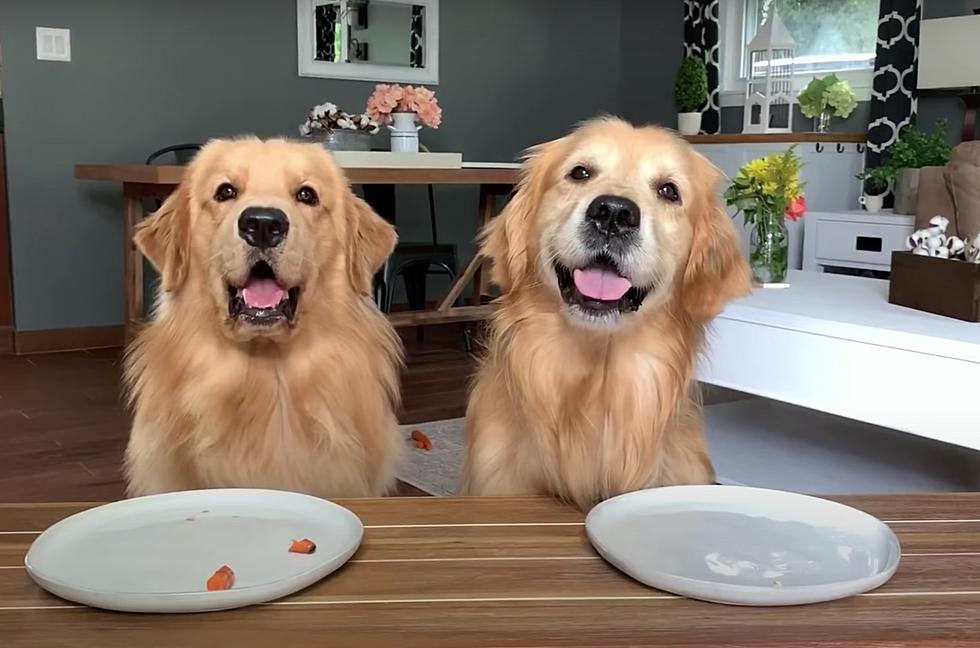 Idaho Dog Owners: Stop Serving These Food Brands Immediately
Credit: YouTube / Tucker Budzyn
Terrifying news for dog owners in Idaho and beyond is calling for a total 'audit' of what is stored in their homes. We so often hear of recalls for products and foods made for humans--but a recent recall is directly impacting dogs.
According to the United States Food and Drug Administration, a number of dog food brands and variations are risking salmonella in their respective homes.
Here is a look at the brands and variations that the FDA is warning consumers to remove from shelves, immediately!
Salmonella Outbreak in Dog Food Impacts Idaho
Be cautious of what you're feeding your dogs--if you have any of this food laying around, throw it out!
Gallery Credit: Credit: Mateo, 103.5 KISS FM
Do you have any of these? Toss them out! 
It's certainly a little bit scary thinking of what might happen if your dog contracts a salmonella illness. Lucky for us here in the Treasure Valley, there are so many great vets that can help. Regardless of that fact--nobody wants to have to deal with a sick dog.
Not only can these dog foods potentially harm your dog, but coming in contact with this salmonella positive food as a human can also put you at risk.
In part of their press release, the United States Food and Drug Administration explains:
Do not feed the recalled product to pets or any other animals. Destroy the food in a way that children, pets, and wildlife cannot access. Wash and sanitize pet food bowls, cups, and storage containers. Always ensure that you wash and sanitize your hands after handling recalled food or any utensils that come in contact with recalled food.
The recall is nothing to take lightly--make sure that you don't have any of this around the house!
The 4 Most Popular & Most Affectionate Dog Breeds in Idaho
Gallery Credit: Parker Kane
The Most Popular Dog Breed in Idaho May Surprise You
Gallery Credit: Parker K.