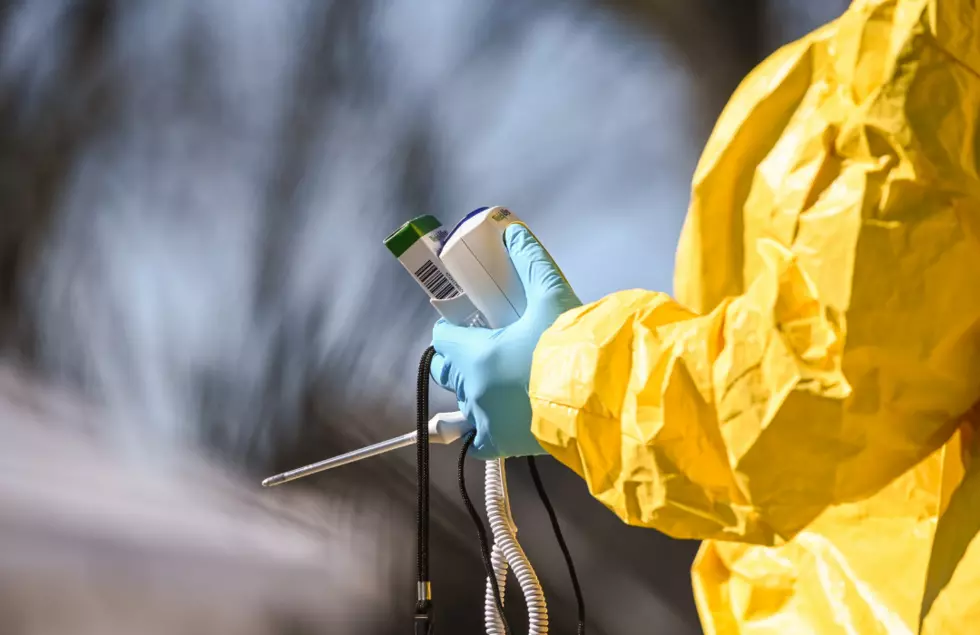 It Took 11 Days For My COVID-19 Results To Come In
Steve Pfost/Newsday RM via Getty Images
I know a lot of people getting tested for COVID-19, which is great. The more people who can get tested and know to self-isolate, and tell the people they've been in contact with to self-isolate, the better. But I don't think I personally know one person that's tested positive, which is also amazing. A lot of negatives. And a lot of people getting their results in 2-3 days around the county; the timeframe the test was meant to be.
After experiencing a cough, but no fever or difficulty breathing, for a couple weeks on top of traveling to Seattle the weekend that the first US deaths associated with COVID-19 occurred, I decided to get tested. I felt great, I didn't feel sick at all outside of a lingering cough. But it's always better to be safe than sorry.
I got tested at a drive-thru St Luke's testing center across from the radio station on March 19. My results finally came in yesterday, March 30. Eleven days later. And I know I'm not the only one in Idaho who's waiting this long.
Sunday, the day before my results came back, I finally called St Luke's to ask if they have any information on what's taking so long for such a time-sensitive test. The woman I spoke with told me:
"yeah.. I've gotten several calls this morning alone, saying the same thing. I've talked to people today who have been waiting at least 14 days."
FOURTEEN DAYS?! Two weeks! In a worldwide pandemic?! I understand that this isn't St Luke's fault, and I'm not blaming them at all. She also told me that they aren't handling the lab testing, that it's a state lab that they send the samples to who do the testing so she had no additional information as to when I should have results. But come on. I haven't heard of another city or state in this country that's routinely taking upwards of two weeks to get results back to patients.
My results came back negative. Thank the Lord. And I wasn't feeling sick, I felt great and was able to work from home and do the show from home while on self-quarantine, awaiting these results. I had it better than a lot of people waiting do.
I can't imagine what is going through the minds of people who don't have the same luxuries I've had. Being able to work still, having had groceries in the house already, with pets to keep me company. Self-isolating for two weeks while not knowing if you're positive or negative. That's a really long time.
I'm sure the lab is trying their best, I'm sure they're getting a ton of tests in and aren't operating as they normally would. This is clearly a new, unprecedented situation. I don't know what the solution to this is: but I do know that friends and family of mine who have been tested in epicenters like Seattle and New York City, have gotten results back in 2-3 days, not two weeks.
There's got to be a better process for Idahoans. We deserve better than to wait in isolation for two weeks, not knowing if we have a deadly virus or not.