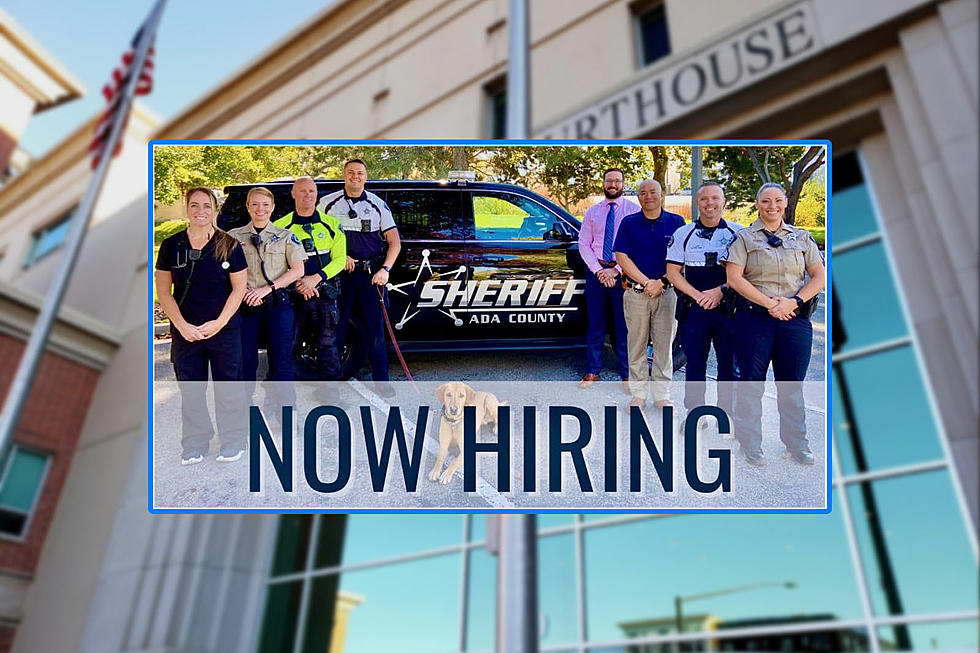 Join the Ada County Sheriff's Office: Do You Have What It Takes?
Google Maps | Sonya A. | adacounty.id.gov
The Ada County Sheriff's Office is hiring lateral and entry-level deputies, and they've posted about the requirements and the pay. Do you have what it takes?
The applicant period ends at 11:59pm on September 3rd, 2023, and they're going to be hosting a virtual Q&A to answer questions. According to their Instagram posts, they encourage reaching out to them via direct message or this link to apply.
If you dream of a career where each day is an adventure, where you can make a real impact on your community while keeping Boise safe, the Ada County Sheriff's Office (ACSO) has opportunities you won't want to miss — whether you're experienced or just starting out.
Lateral or Entry Level, Your Choice!
If you're a lateral applicant, "you need current Peace Officer POST certification or Idaho Detention Officer POST certification," according to their posted job description, "plus at least two years of commissioned experience." But if you're an entry-level candidate, this is your chance to dive into the world of law enforcement.
Thrilling Roles
Join teams at Transports & Extraditions, the Community Transition Center, and Court Security.
If you're cool under pressure and security-savvy, this is for you. Secure and transport inmates to various locations. At the CTC, you'll supervise participants, ensure security, make arrests, and monitor participants on their journey to rehabilitation. Court Security Deputies are the guardian of safety for judges, court employees, and the public at the Ada County Courthouse Campus.
Money Talk: What's the Pay?
Now, let's address the elephant in the room – the pay. In your first five years of service, you'll be earning between $27.50 and $42.95 per hour. But remember, this isn't just a job; it's a calling. You'll be making a difference every day, and that's something that goes beyond a paycheck.
So, Boise, do you have what it takes to join the Ada County Sheriff's Office?
Are You Strong Enough to Pass the Idaho State Police Physical Exam?
According to the
Idaho State Police's website
, these are the five tests that troopers have to complete as part of their physical exam and the standards they must hit.
Why Ada County Sheriff Uniforms Will Never Look The Same
You might notice a few "new sheriff looks" in town... here's why.
10 Bad Driving Habits That Could Get You in Trouble With the Police in Idaho
Counties in Idaho with the Top 5 WORST Commute Times
10 Things Guaranteed to Give Boise Drivers Road Rage