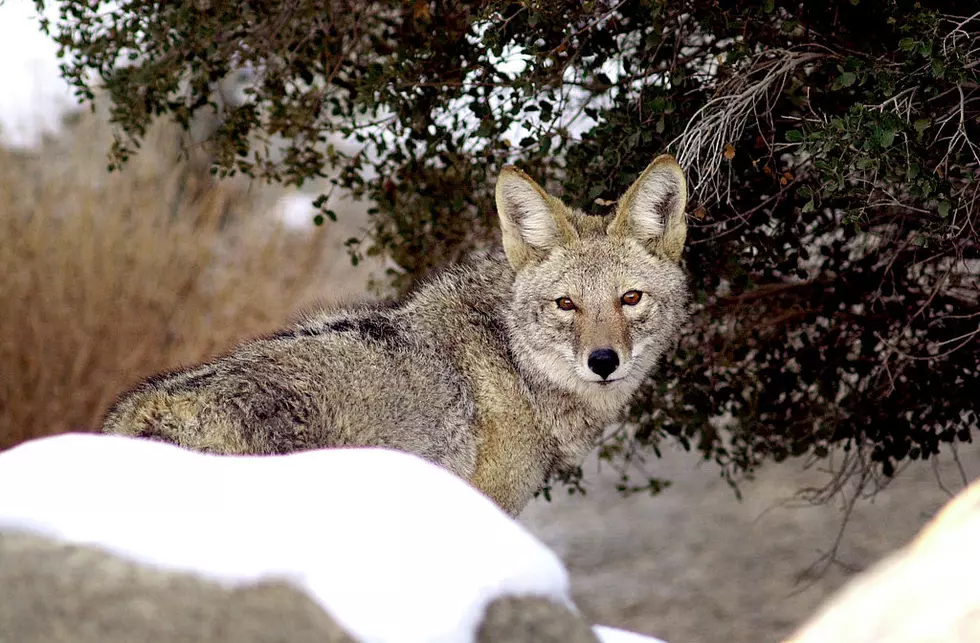 Coyotes Chasing and Even Bitting Skiers in Idaho Has Fish and Game Perplexed
Getty Images
We have some dangerous and deadly animals in Idaho that are worth being frightened of. Here are the deadliest creatures big and little in the gem state...
Do You Know The Deadliest Creatures in Idaho?
Idaho is full and lush with wildlife, but that also means there are some not so nice and downright scary creatures big and small that could seriously harm, or even kill someone.
Notice that Coyotes are nowhere on that list? Usually, coyotes are not anything to worry about for humans. Although for pets they can be quite dangerous. There have been a few reports over the last few years of attacks on people's dogs in the Boise foothills. For them to chase and attack humans, something way bigger than them, is very strange behavior and is causing concern.
USA today reports, "Coyotes in Sandpoint, Idaho, have been exhibiting "highly unusual behavior," which includes chasing skiers at Schweitzer Mountain Ski Resort. Most encounters at Schweitzer occurred in early January, including an incident in which a skier was bitten. But the Idaho Department of Fish and Game said patrons should be on guard and contact the agency if they spot coyotes on the slopes."
One local commented on the Idaho Fish and Game Panhandle Region Facebook page, "Multiple reports from Schweitzer ski resort about coyote(s) actively pursuing and biting skiers. One woman was chased into a tree well and had to fight the coyote off, finally being rescued by another skier who beat the coyote with her ski poles."

Idaho Fish and Game seems a bit perplexed by the whole situation and say that the coyotes are also hanging out closer to the main parts of town and businesses even during the day, not usual behavior.
5 of the World's Most Deadly Insects Are in Idaho Right Now
Field & Stream, an outdoor publication that's been around for more than 125 years, put together a list of the most deadly insects (and arachnids, they admitted to being "taxonomically laid back" in their article) in the world. Five of them can be found in Idaho!
Some Native Idaho Bugs are Terrifying
After a leaf bug or Kadydid landed on my front door, I started getting curious about bugs native to Idaho. We've got some creepy ones that call the gem state home.
Snakes in Idaho, What's Venomous & What's Harmless
We love Idaho and love the great outdoors that the gem state has to offer. Inevitably however, if you are outdoors enough, you will encounter a snake two. While many will run away from anything that slithers, it is helpful to know which snakes are common in Idaho and which ones are dangerous in Idaho.
The Ridiculous True Stories of How Lions, Tigers, Bees, Alligators, Goats, Snakes and Beavers in Idaho Made National Headlines
We added to a list from
Only In Your State
about crazy things animals did in Idaho that made national headlines.
5 Adorable Animals That Are Legally Considered 'Pests' In Idaho
Animals You Can See Now At Zoo Boise