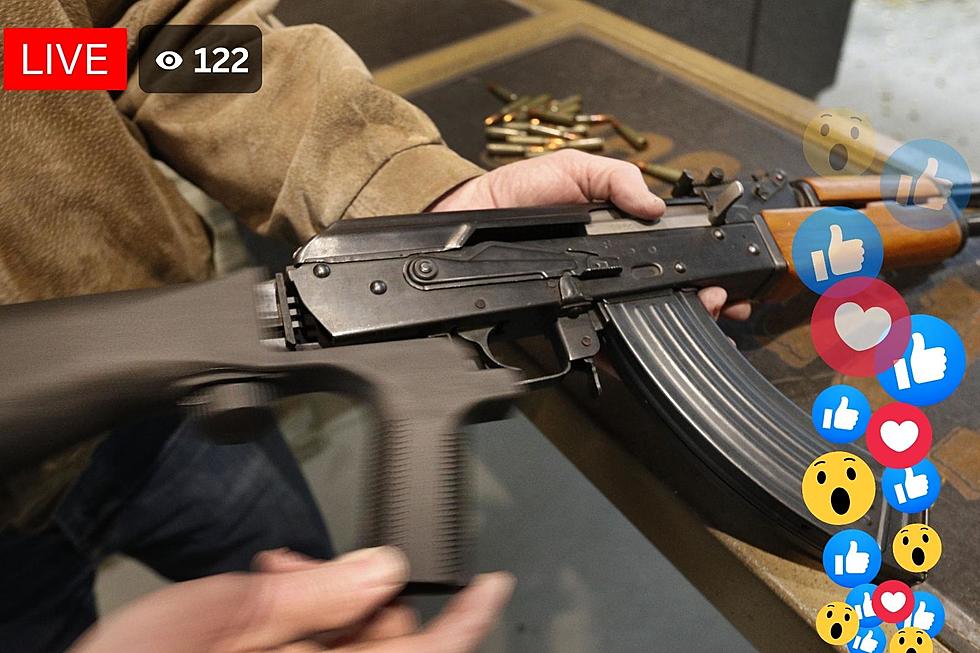 Nampa Police Bust Man Using Social Media To Promote Drug Business
Photo by George Frey/Getty Images/Canva
Nowadays, people will do anything for social media clout. We see it all the time with "social media challenges", people staging pranks, and as we're about to talk about... giveaways.
There are some things you just shouldn't give away on Facebook...
It sounds ridiculous because clearly, no one in their right mind would actually think to go onto Facebook to promote such items that would link right back to them... right?
Wrong.
Nampa police recently shared that they busted a man who is being accused of not only selling several illegal items on Facebook but also doing promotions and giveaways on social media for those items. In their report, police say that 19-year-old Juan D. Zavala of Nampa had a "large social media presence" which he used to conduct "giveaways" and "special deals" for all kinds of illegal contraband.
Let's take a look at what he used to pursue "likes" and "shares"...
Nampa Police Bust Man Using Social Media To Promote Drug Business
Let's take a look at some of the items that Nampa police say a man sold and used for giveaways on Facebook.
Let this be a lesson, folks. If you're going to do a giveaway on social media, perhaps make it a gift card. If you're an athletic influencer, maybe a set of free weights? You get the idea.
What you don't want to do, is a "like & share" contest for an AK-47 or a bag of that "Colombian Bam Bam."
PHOTOS: Help Boise Police Bring These Criminals To Justice
Have you seen any of these wanted criminals in Boise?
15 Idaho Companies That Will Drug Test You Before Hiring You
Let's take a look at the Treasure Valley companies that will drug test you before hiring you...
Exclusive Access: How To Secure A Seat At Idaho's Biggest Trial
Here is everything you need to know about getting a reserved seat at the Vallow Daybell trial.