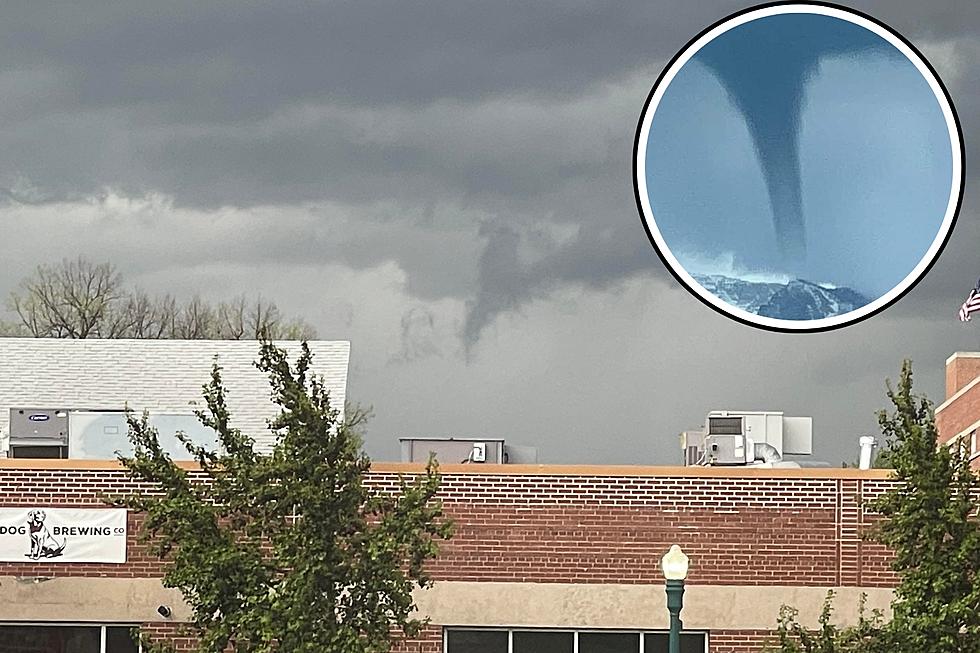 One Of The Most Bizarre Weather Events Ever Took Place North of Idaho
Chris C./Roy R. via Facebook
One of the most bizarre weather events of all time took place this week just north of Idaho in St. Ignatius, Montana. A tornado was spotted a little over 8 hours from Boise so it posed no threat to the Treasure Valley whatsoever. What makes this tornado unique is that it was recorded on top of a mountain.
According to Weather.gov, conditions for a tornado over a mountain are not optimal but aren't impossible. Weather.gov says that "tornadoes have been documented to cross the Appalachian Mountains and cross a 10 thousand foot tall mountain in Yellowstone National Park."
It makes this weather anomaly that much more captivating. Who knows when we'll see something like this again?
We obtained stunning images from Katie H. and Roy R. via Facebook and thanks to them both, we're able to get a close look at this insane weather phenomena.
Wild Images of a Tornado Over Mountains North of Idaho
Locals in Montana captured stunning images of a tornado touching down over a mountain. Have you ever seen anything like this?
Those images are stunning but they don't compare to the actual video. We received this from Katie H. who lives in St. Ignatius, MT. The images are surreal but the footage is breathtaking... it almost looks like it would be one of those cool Microsoft wallpapers or screensavers (those are still a thing... no?).
Sure, this was in Montana but Tornadoes aren't new to Idaho; unfortunately, some are responsible for some serious damage in Idaho and even death. Let's take a look at some of the most fatal tornadoes to ever have struck Idaho.
Idaho Tornadoes Causing Death or Injury
It's not just storms and tornadoes that can make life difficult. Even Boise has to deal with some crazy weather that is totally opposite...let's take a look!
Boise's Summer Weather Extremes
According to the National Weather Service, these are just a few of Boise's most oppressive and chilliest temperatures on record during meteorological summer.