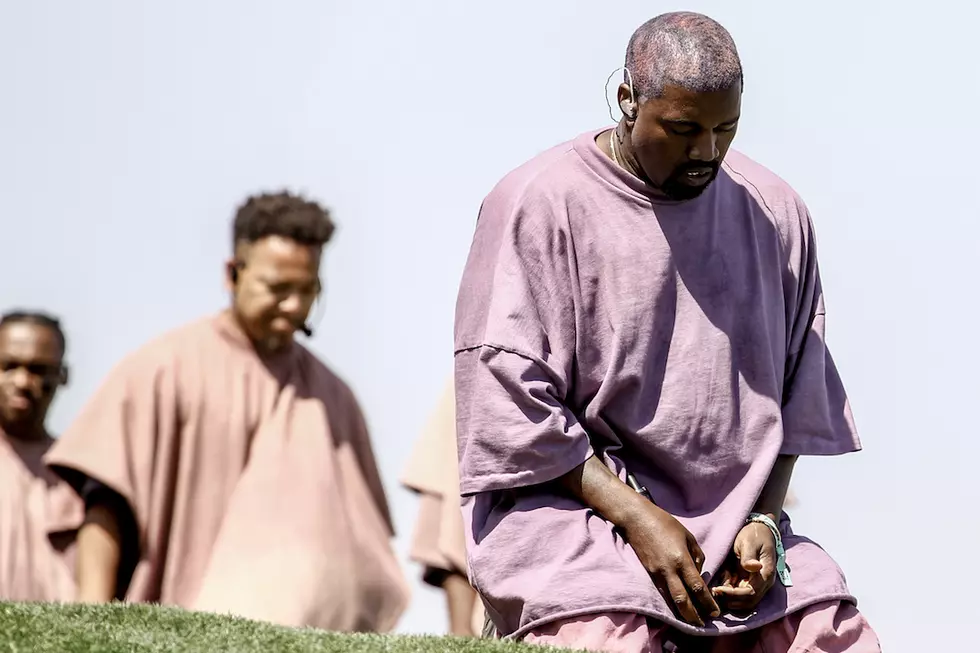 Kanye Dropping 'Yandhi', Delaying 'Jesus is King'?
Rich Fury, Getty Images
I've already told my friends to not text me tonight at 10pm for the next 24 hours unless it's about Jesus Is King. Kanye is one of my favorite artists and his album releases are a full experience.
After he played us all with the delay of Yandhi last year, which he still hasn't released, I've been skeptical if he'll actually put anything out tonight.
After Billboard reported this week that Kanye West will delay the release of his Jesus Is King album, The Blast now claims that may be because he's decided to drop Yandhi instead.
Hardcore 'Ye fans like myself will remember that Ye delayed that LP's release multiple times in 2018 before the buzz around it faded away and the album never materialized.
Now The Blast reports that last week on September 16, Kanye's legal team refiled a request to trademark Yandhi after that request was previously rejected over incorrect paperwork.
While Jesus Is King was supposed to arrive this week on Friday, September 27, Yandhi was originally scheduled to drop on September 29, 2018.
West's last Yandhi delay was announced was he tweeted in November 2018, "I realize the new album I've been working on isn't ready yet. I'll announce the release date once it's done. Thank you for understanding."
Regardless of which album he gives us, I'll be happy if we get anything from Kanye tonight. We'll all be waiting to see.