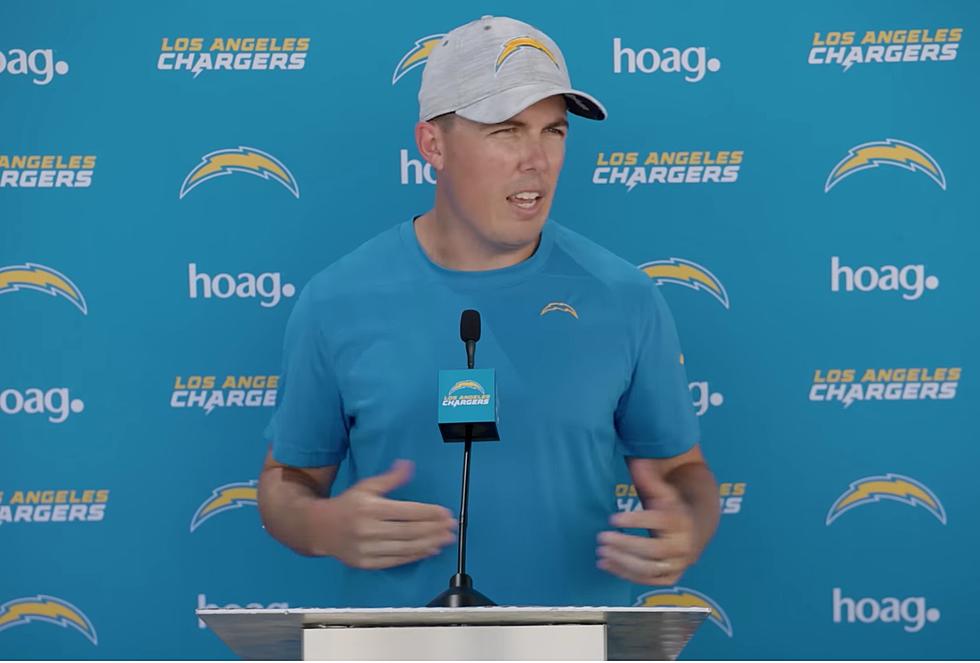 Kellen Moore Speaks Up On Boise State's 'QB Controversy' [Video]
Credit: YouTube / Los Angeles Chargers
Few names in Idaho are as household famous as Kellen Moore. A four year starter for Boise State's football team--Moore led the Broncos through some of its very best years in program history. Major bowl games, national rankings--Moore was even a Heisman Trophy finalist, the first to ever be able to say that in Boise State history!
It's no secret as to why Kellen Moore has lived on in infamy here in Boise...
Kellen Moore: Dominance Over The Years
Kellen Moore's 50 career victories as the starting quarterback at Boise State University remain the most by any QB in NCAA football history. Moore, who was touted as one of the most brilliant minds in college football has now taken those brains to the NFL where Dallas fans can't get enough of him.
Gallery Credit: Credit: Mateo, 103.5 KISS FM
The guy was and is a total stud--so what does he think about everything going on in Boise? 
You could argue that no quarterback has done what Kellen has at Boise State. Statistically, few have ever done what he has done in the history of the college football game! His ties to Boise State, however, are just as strong as ever--rooting for the Broncos from afar.
It hasn't been an easy season for the Broncos, who only recently decided they were going to play with two quarterbacks--not one. Some would call it a 'controversy' to find the true starter-- coaches are saying it's intentional and strategic.
Kellen Moore was recently asked about the alleged 'QB Controversy' on a football podcast, and the host asked what he would say to Taylen Green and Maddux Madsen, if he could give them one message.
Moore, the 'holy grail' of all Boise State quarterbacks, had a lot to say-- perhaps the most powerful thing?
Have fun. Sometimes we get in these situations where maybe two guys are playing rather than the traditional one. Both guys have earned it. Both guys have earned the opportunity to play. Just enjoy each and every moment.
See the full clip of Kellen talking Boise State from TikTok for yourself, below: 
Check Out Kellen Moore's Path From Boise State To Los Angeles
Take a look at his path to the Los Angeles Chargers.
Gallery Credit: Kevin Miller
This NFL Superstar With Idaho Ties May Be Jealous of Kellen Moore
Kellen Moore has a lot of hype around him-- but what's going on with his coaching future? It seems that his name pops up in every head coaching vacancy but he has yet to be hired away from Dallas-- where that fan base can't seem to decide if they want to love him or hate him.
While Kellen gets all of the love--what about this multi-time Pro Bowler with Idaho ties-- just like Moore?
Gallery Credit: Credit: Mateo, 103.5 KISS FM