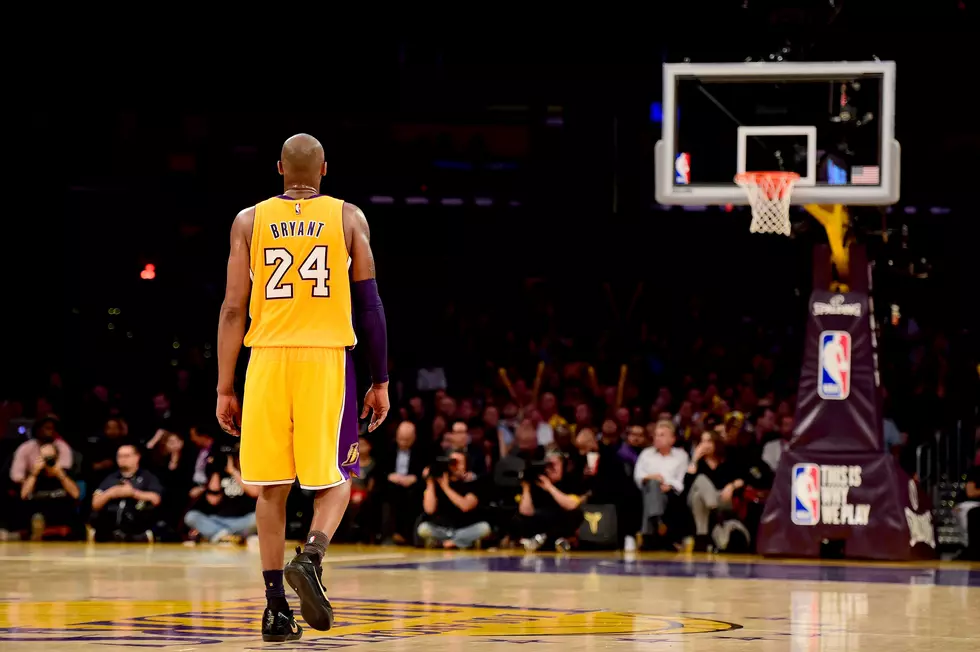 Kobe Bryant's Silhouette on New NBA Logo?
Getty Images
On the minds of millions today is the tragic death of Kobe Bryant, his 13 year old daughter Gianna, and seven other lives lost in a helicopter crash yesterday morning outside of LA. I've been thinking about it nonstop too, and I'm not even a big basketball fan.
For years, the silhouette on the NBA's logo has belonged to one of the game's all-time greatest shooters, Jerry West. But Sports Illustrated's Robin Lundberg argues that, in the wake of the shocking death of another Los Angeles Lakers shooting guard, the logo's silhouette should be updated to resemble Kobe Bryant.
Jerry West is already on record saying he wishes it wasn't him," argues Lundberg. "So why not pass the torch to another Lakers great? I can't imagine such a move wouldn't have his support. And it's not like the logo must necessarily feature the greatest player the game has ever seen, as the likes of Michael Jordan and LeBron James have played since West's day."
Three-time Sixth Man of the Year Jamal Crawford agrees with Lundberg's take, as on Sunday he tweeted, "Kobe has to be the new NBA logo."
The way Kobe affected millions of people worldwide, both while alive and now after his tragic death, is something you don't see often. I think putting him in the NBA logo would be a beautiful tribute and way to honor him.