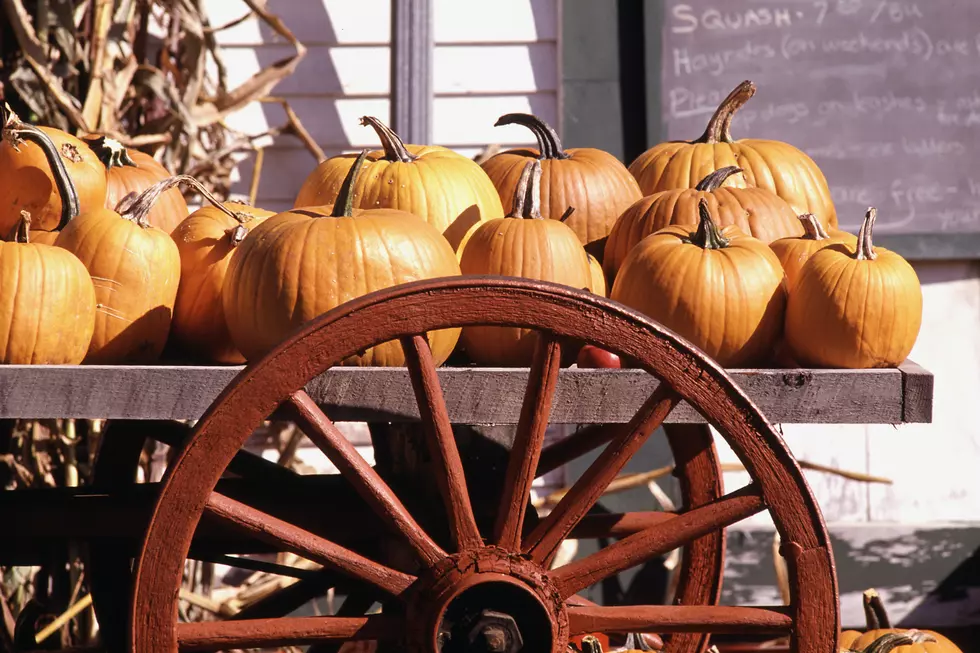 Linder Farms is Hiring for Fall
Getty Images
Linder Farms is looking for about two hundred people to kick off the fall harvest season. Tuesday, August 8, you're invited to bring your application by to fill one of the many positions.
Chris hates it when I say this but it's almost basic season! Leggings, Ugg boots, scarves, pumpkin lattes, crunchy leaves and chilly weather. The best of all: Pumpkin patches.
The smell of pumpkins and hay gives me all the feels. If I could make it work, I would be part of this interview process in a hot freaking second. Linder Farms is hiring!
Tomorrow, August 8th from 6:30 p.m. - 8:00 p.m. applications will be accepted and interviews will take place. Just to prep: Jobs include: Concessions, Corn Maze, Pumpkin Patch, Attractions, Food Court and Field Trips. It's a temporary position which makes life perfect. You get to smell the pumpkins and cider and hay and see the costumes and all things perfect and my mind is spinning out of control right now!