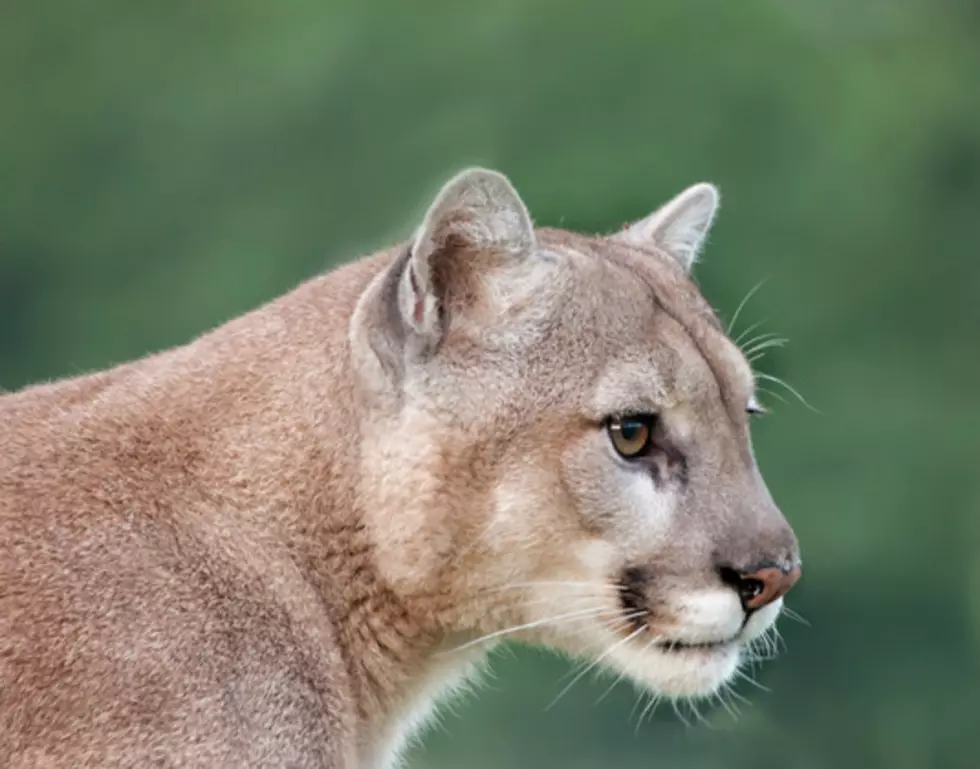 Mountain Lion Spotted Near Table Rock
dssimages/ThinkStock
Enjoying these 100º by taking in the view from Table Rock? Keep your eyes open for a mountain lion that's been lurking in the area!
According to KTVB, a Boise Police officer saw a mountain lion while patrolling the Table Rock area.  At this time, that officer is the only one who saw the big cat as the Idaho Department of Fish and Game hasn't received any reports of a sighting from hikers in the area.
Last year, a mountain lion dragged a four year old girl from her family's campsite in Eastern Idaho.  The little girl's family saved her life by charging at the cougar while they screamed, shouted and scared it away.
Do not approach the animal. Give them a way to escape.
Stay calm and speak loudly and firmly.
Do not run as it might stir the mountain lion's natural instinct to chase prey.
Stand and face the animal. Make eye contact.
Appear larger by raising your arms or opening your jacket if you are wearing one. Throw whatever objects that are in your reach at the cougar without crouching or turning your back. Doing this and waving your arms slowly will make it think that you are not an easy prey to catch.
Protect small children so they won't panic and run.
Fight back if attacked. Mountain lions will go for the head or neck, so make sure you keep facing the mountain lion.