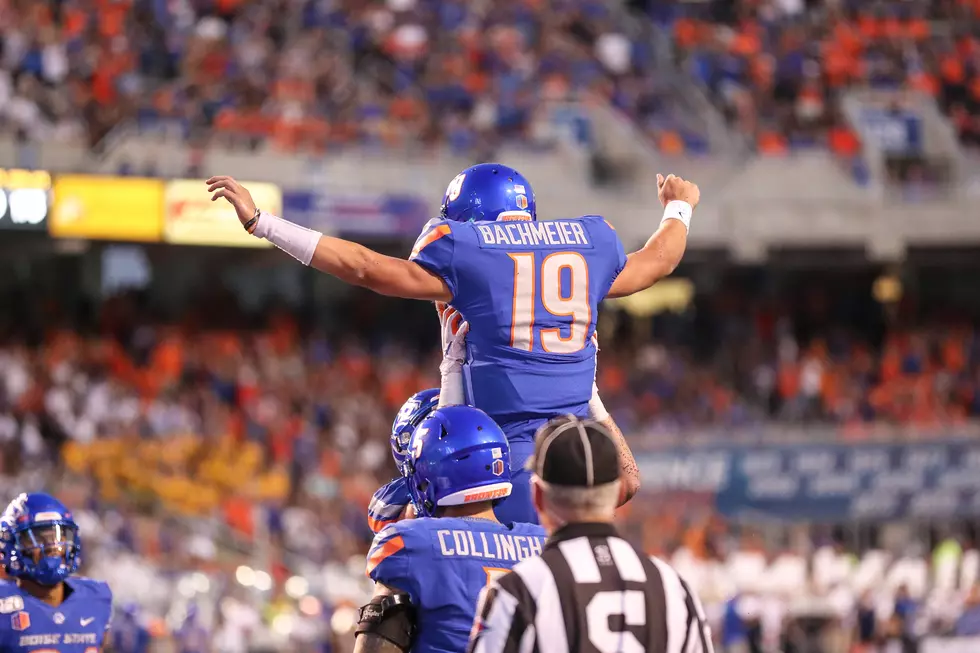 Mountain West Adds New Bowl Game
Getty Images
The National Champion in the world of college football hasn't even been crowned for more than a few months and as usual, we're already seeing plenty of moving and shaking. Coaches are switching teams, coordinators are taking on new roles, players are transferring and as announced today...a new bowl game is in the mix.
This new bowl game that has been announced is exciting for Boise State and Mountain West Conference fans alike because it DIRECTLY makes some changes to the football we follow all year long.
For several years--this past season included--Boise State has played in the Las Vegas Bowl. Now, a NEW bowl game will essentially be replacing that Las Vegas Bowl for both the Mountain West and Pac-12 Conferences.
With the Las Vegas Bowl wanting to get better matchups along with its new stadium that will be fired up for the Raiders (they've opted to take a Pac-12 vs. SEC matchup), another new venue in Los Angeles which has been built for the Chargers and Rams will now be home to the LA Bowl.
The LA Bowl will now be absorbing the old Las Vegas Bowl matchup, which takes in the #1 team in the Mountain West and the #5 team in the Pac-12 (given either of these teams don't have any major bowl games or playoff appearances).
Check out the announcement that was made on Twitter, below: