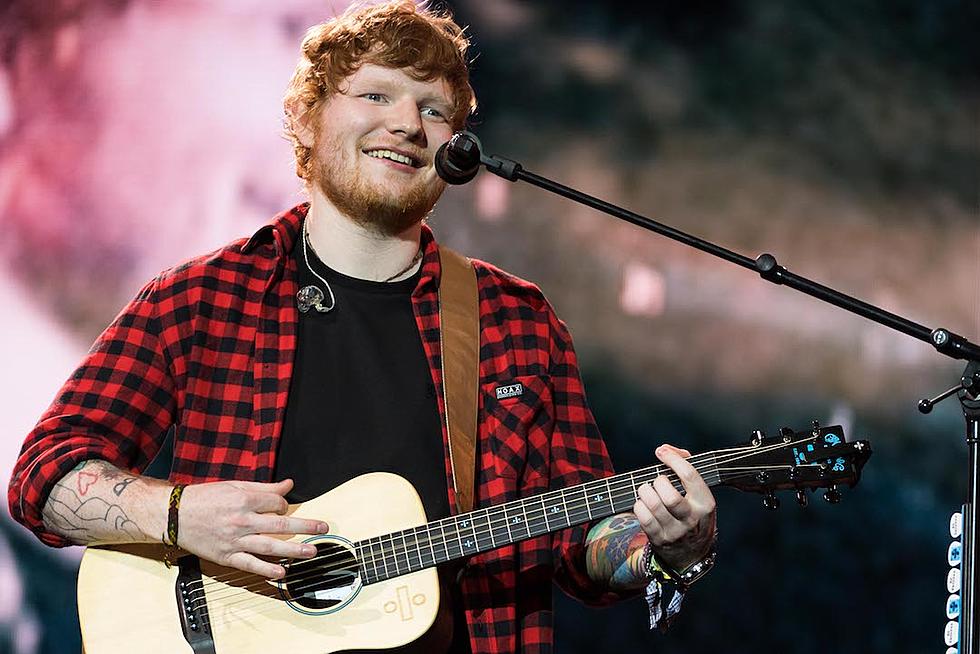 My Favorite Redhead Celebrity on Redhead Appreciation Day
Getty Images
In honor of Redhead appreciation day I would like to take a moment to highlight (no pun intended) my favorite celebrity Redhead… Ed Sheeran. Yes, Ed is an amazing musician. He actually plays instruments and has a tremendous ability to write great songs. However, the real reason that Ed is my favorite celebrity Redhead is because both times that I got to spend time with him he was such a genuine guy. I'm always blown away by super talented people that have the ability to be humble. Ed excelled at it, the first time I met him he came to the radio station I was working at to do and interview. This was early on in his career so you would expect him to still be humble and down to earth, the interesting thing about Ed is that 4 years later when he was playing to a sold out Arena he was still the same guy. Just in case you're asking yourself… Who is this Ed Sheeran character? Here are a few career highlights according to much.com
Performing in front of Her Majesty The Queen.
After releasing such an impressive debut album, Sheeran received a number of performance invitations, including singing on Later… with Jools Holland and a headlining slot at Glastonbury's BBC Introducing Stage. But most notably, Sheeran was asked to play at the Diamond Jubilee of Queen Elizabeth II. Singing to royals and patriotic fans alike, plus millions watching around the world at home, Sheeran's performance became a milestone in his career highlighting just how far the singer-songwriter had come only two years after being discovered by Jamie Foxx.
Helping produce Taylor Swift's Red.
Taylor Swift first contacted Sheeran after hearing his music while on tour in Australia, and the pair have been best buds ever since. The pair has worked together on multiple projects since Sheeran joined Swift on her U.K. arena tour back in 2013. Most notably, Sheeran co-wrote and even provided vocals for the soulful ballad "Everything Has Changed" while assisting Swift with the production of her fourth studio album Red.
Winning his first two Grammys.
Sheeran has received five Grammy nominations in the past—not including his contributions to Swift's Red—but it was his third single from Multiply, "Thinking Out Loud," that finally gave Sheeran his first wins. The track won both Song of the Year and Best Solo Pop Performance at the 2016 Grammy Awards.
Performing at the Grammys with Beyonce.
Getting the opportunity to perform with Beyoncé is a big career moment for any artist. Not only singing along with Queen B herself, but also being able to hold his own next to her superstar presence is a testament to Sheeran's talent. Since then, Beyoncé collaborated with Sheeran on the emotional ballad "Perfect," the fourth single off Divide, and if Beyoncé takes the time to make a cameo in one of your songs, you know you've made it.
KEEP READING: 15 Natural Ways to Improve Your Sleep