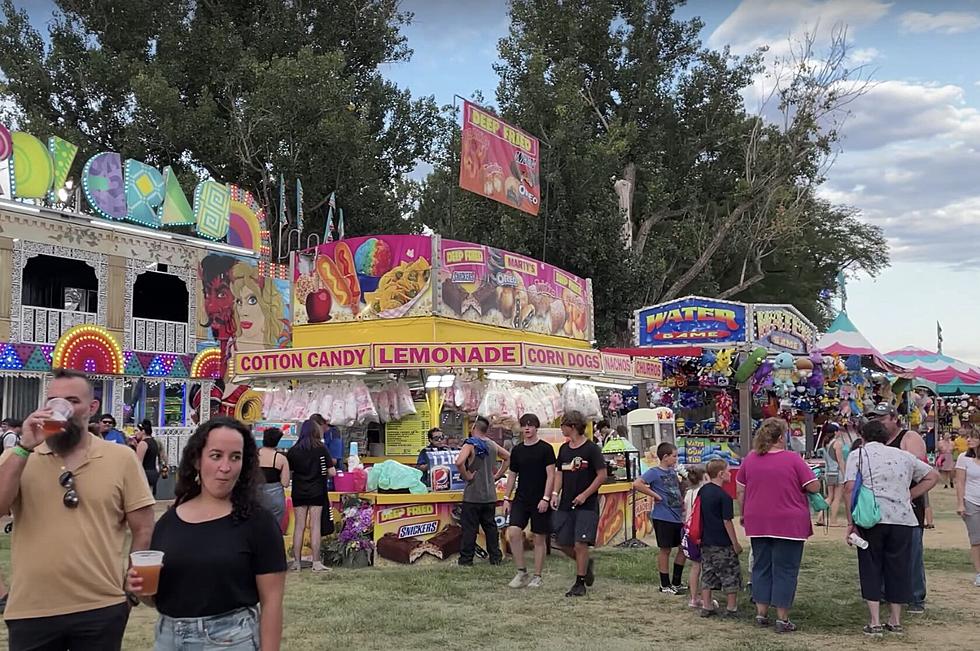 Sneak Peek: 7 Must-Try Foods at Boise's 2023 Western Idaho Fair
Credit: Youtube/Quick City
Sadly summer in Boise is winding down to a close but that doesn't mean that there isn't time for one more big event! The Western Idaho Fair is back yet again with all of the rides, concerts, and vendors we've been waiting all year for. This is one of Idaho's best events and it only happens once a year! The fair opens on August 18th and is running until August 27th. This is happening just in time for some fun before school starts back up in full swing.
The rides are great, the concerts are fantastic, but we know that everyone goes to the fair for the food!
Western Idaho Fair Vendors
The Amazing Food Vendors of 2023
Which of these are you most ready for!? 
The prices are hard to beat with children under 5 getting in for free, kids ages 6-11 get in for $8, adults 12-61 get in for $10, and seniors 62 and older get in for $9.
To get your tickets click here.
The concert lineup at the fair is also something that every Idaho resident looks forward to and the 2023 lineup is one of the best we've seen yet, with performances from:
Smash Mouth
Spin Doctors
T.I.
Bush
Justin Moore
There is one thing that everyone can agree on however is that fair food is the BEST. There's nothing like going to the fair and getting whatever is in sight knowing that you can only get it once a year. The debate however is which is the best food at the fair and with every Idaho classic available it is hard to choose. With this year's vendors, there is a little something for everyone with every delicious food that you have been waiting for all year. Post up and let us know which foods you love the most!
Here's a closer look at who you can expect to see this summer at the fair!
Western Idaho Fair Announces 2023 Summer Concert Lineup
Each summer, the Western Idaho Fair becomes THE place to be in the Treasure Valley. Located at Expo Idaho in Garden City, the fair also brings many acts to the city--this year, the lineup covers a little bit of it all!
A Look Back at 23 Years of Western Idaho Fair Concerts
The Western Idaho Fair isn't just a destination for fair food and rides! They also have some sweet concerts year in and year out!
The Best Chicken Jokes From The Western Idaho Fair