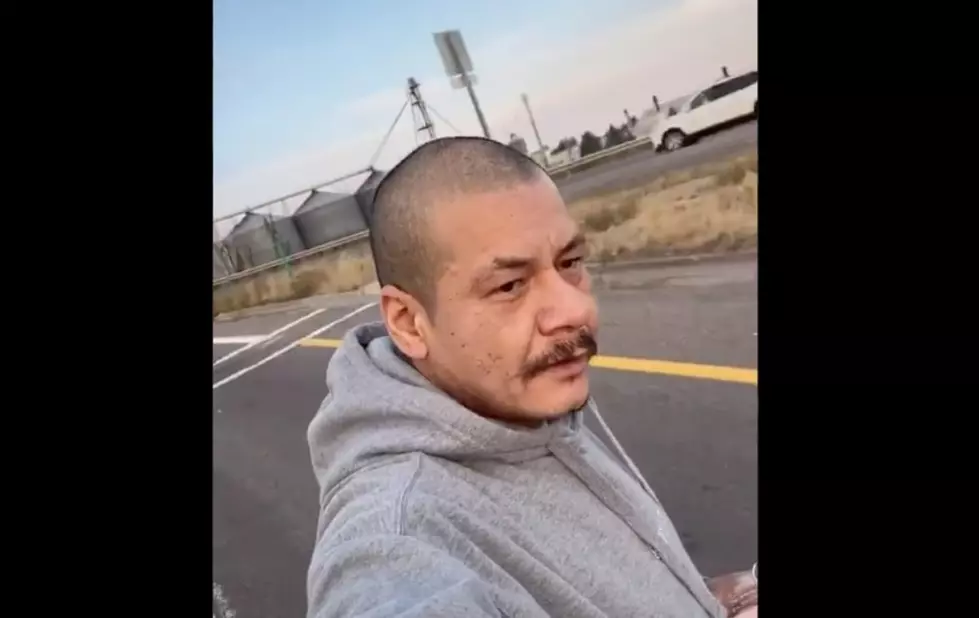 Sorry Ladies: Ocean Spray Guy Is Off The Market
Credit: Twitter
Yes, ladies--it's true. The man that saved the year 2020 is now off of the market and if you're looking for a long-boarding, Ocean Spray loving, good vibe kind of guy...you're going to have to find another one.
Nathan Apodaca, an Idaho Falls resident turned global, viral superstar was a guy that many have said actually saved the year 2020. To be honest, I'm not sure that I disagree with that-- the guy spread a whole lot of smiles while we were (and continue to) live through a global pandemic unheard of in modern history.
What started as a simple TikTok video of Apodaca cruising along the highway on his long board, lip syncing to Fleetwood Mac and pulling from the Ocean Spray bottle turned into a global sensation. Fleetwood Mac's song, 'Dreams', quickly charted again among today's top hits-- the likes ow Cardi B, Megan Thee Stallion, Justin Bieber, and more. Everyone seemingly EVERYWHERE began re-creating the video featuring the classic hit 'Dreams', including an actual member of Fleetwood Mac themselves.
The madness didn't start there. Apodaca, who lived in a trailer outside of his friends home was then surprised by a team from Ocean Spray who gave him a (literal) truck load of Ocean Spray along with the truck that it was in. Next thing you know, he's hanging out with Snoop Dogg and making national commercials. He truly was this years icon that we all needed.
His luck only got better this year, as he dropped to one knee in Las Vegas at Caesars Palace and proposed to his girlfriend with a pretty impressive ring. According to TMZ, it's a 3 carat rock valued at $22,000.  The two met at a potato factory here in Idaho just over a year ago.
We love how Nathan's story only continues to get better and better--cheers, Ocean Spray guy!
LOOK: Here are the best small towns to live in across America