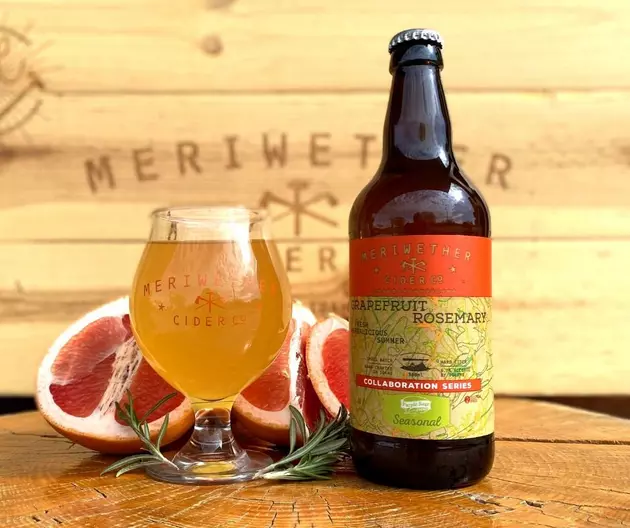 Tasty New Festival Makes Downtown Boise Debut This Weekend
Credit: Meriwether Cider
With summer now at an end, there's one thing that everyone's sad about losing and it's the summer festivals. From Boise Music Festival to Pride Festival Boise summers are packed with exciting events that the city all comes together for. While the weather may be changing it doesn't mean festivals have to stop and this fall festival is perfect for the new season.
The Idaho Cider Fest is a new festival making its debut this weekend in Downtown Boise. It takes place on Saturday, October 7th from 11 am to 5 pm in Boise's very own Freak Alley Gallery. This festival features ciders from 9 different cideries from all over the Northwest and will offer a bunch of different types of ciders. There will be a cider that everyone will love at this event!
This event has free entry for everyone to experience the amazing ciders that they have to offer. Tokens to try the ciders are only $4.50 and you can buy them both at the festival or only right now during their presale discount for just $4 each here!
There will be more than just ciders available at this event thanks to Downtown Boise Association's DT Plays there will be a bunch of games available to play while tasting all of the heavenly ciders that there are to offer. Local vendors will also be attending the festival with a bunch of different products so there's definitely something for everyone!
If you have nothing to do this Saturday make sure you stop by for a day filled with fresh flavors and bursting with fun fall energy!
Check out pictures from one of the featured cideries this weekend!
The Flavors of Boise's Favorite Cider House
When it comes to enjoying a local brew in the Treasure Valley, the options are endless. We're lucky to have so many thriving local breweries thriving and getting creative with their products that are so uniquely Boise.
Gallery Credit: Credit: Mateo, 103.5 KISS FM
10 Best Breweries to Raise a Toast At in Boise
Over the years, Boise's craft beer scene has EXPLODED! Which ones have left the biggest impression on guests? These are the Top 10 rated area breweries on Yelp.
Gallery Credit: Michelle Heart