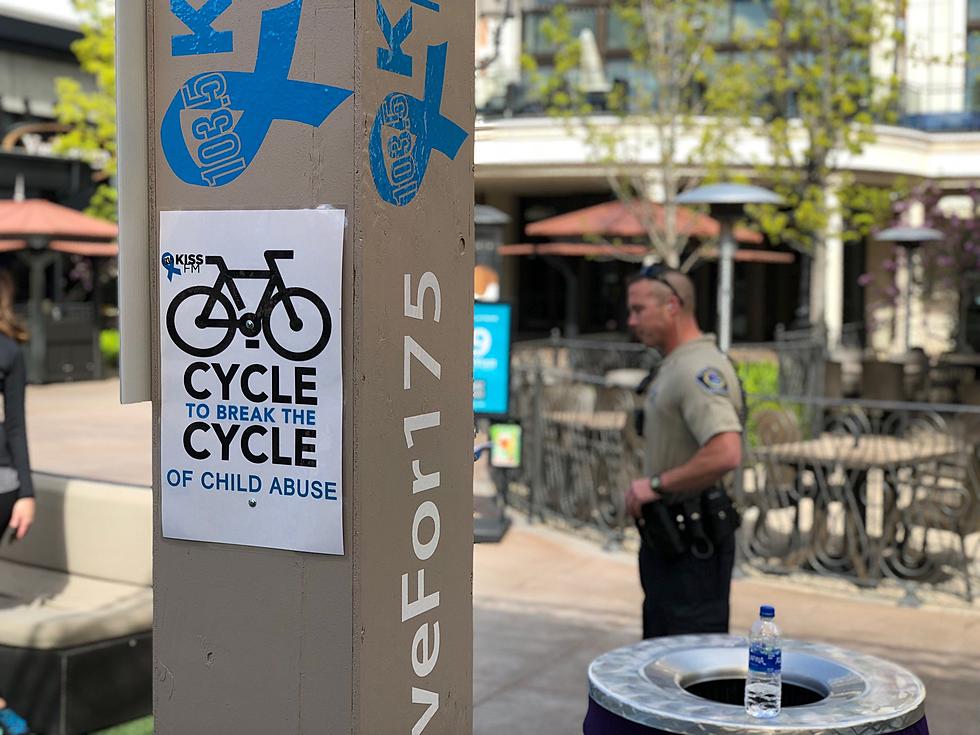 TOMORROW! Cycle to Break the Cycle Begins
Photo by: Kekeluv
Ever since I came to Boise last fall, Keke has been telling me about Cycle the Break the Cycle. It's the child abuse awareness and prevention campaign that he started more than 10 years ago.
Sadly, it seems that most people have their own story with child abuse, domestic violence, sexual assault or at least know someone who does. Keke has spent more than a decade bringing awareness to this and putting it on the air, something I've not seen done like this before.
Tomorrow morning it starts. We will be live from the Village in Meridian beginning tomorrow morning and going through 7pm on Sunday, which is Easter. Keke and I will be live on the air tomorrow morning through noon, and back again tomorrow night from 4-6p. Same thing for Good Friday morning and evening. Saturday Keeks and I will be live from 8a through noon and then back again from 4-6p, and Easter Sunday 8a to noon and back to close out from 5-7p.
I'm really excited to see and experience this all in person for the first time myself.
Here's the thing: if we don't have enough riders on the bikes, we truly will go off of the air. We need cyclists 24 hours per day to keep the station powered and running during the campaign. And we still need more riders!
Hope to see you at the Village at Meridian at least once while we Cycle to Break the Cycle of child abuse! Powered by our friends at Pioneer Federal Credit Union