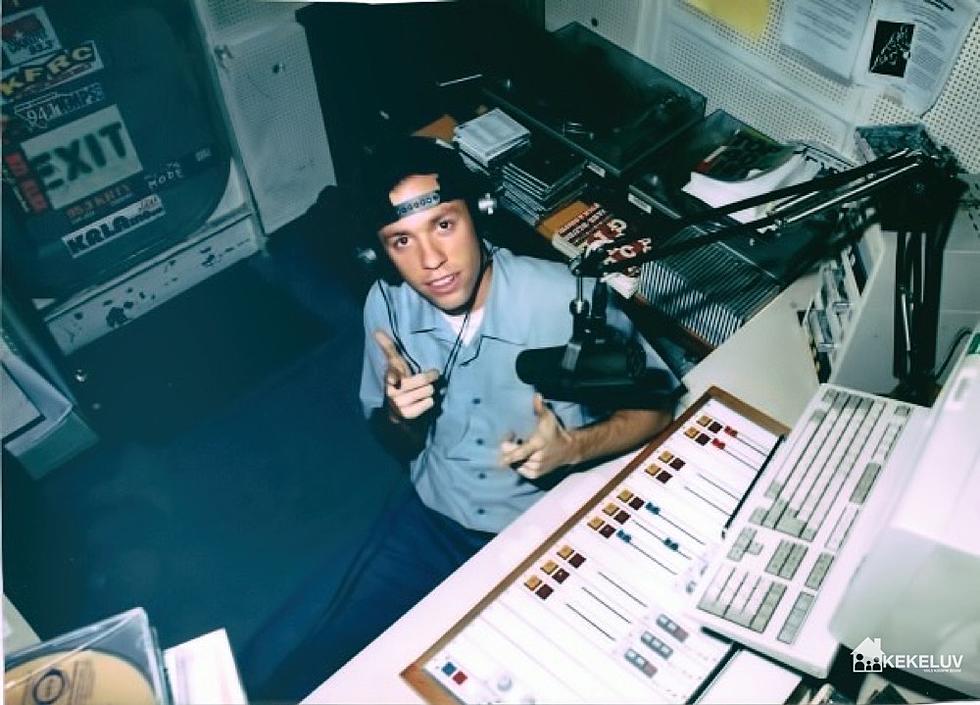 Veteran's Day Discounts Including Free Wedding Dress Round One
Kekeluv aboard the Carrier U.S.S. Abraham Lincoln, doing radio.Photo by: Kekeluv
Let's start by saying that photo with the cheese smile in the studio was me during our six-month deployment on the U.S.S. Abraham Lincoln. I ran the radio station, hosted a show and more. Too embarrassed to tell you my Navy Dj name right now 🙈
Veteran's and their families rank next to first responders. You can't put a price on sacrificing your life for someone you don't even know. Military families arguably pay the ultimate price considering they hold the family together. You never know what to expect at a family member when your loved one is on duty.
Veteran's Day is only a 24 hour period. That's a small window of gratification and in my opinion, they should pay the minimum for everything. That said, I found some sales that are offered to veteran's and their families.
Thank you again for your service and to your family for sacrificing holidays, birthdays, anniversaries and every other special occasion without you so we can have ours freely.
Bed and Breakfast for Vets: Free night stay for Veterans! B&Bs for Vets has provided dozens of participating bed and breakfasts that include Inns across the country. Call ahead because space is limited. BandBsforvets.org
Great Clips: Free haircuts to Veterans and a gift idea for non-Veterans. All Vets get a free haircut on November 11. Non-Veteran's can go to any Great Clips on November 11, purchase a haircut, and receive a free card for another Veteran to use at later date. 🔥
Sports Clips: Free haircuts for all Veteran's on November 11, 2018.
FREE WEDDING DRESSES: That's a headline! Brides Across America, a non-profit organization, provides eligible military brides with a free wedding dress. Did I mention the FREE part? You qualify if you are a military bride/first responder (or the finacé of a military member or first responder.)  This is awesome and I have the link for all the details HERE.
Target: Enjoy these discounts from Nov 4-12 with a 10% off in-store and online for Veterans. Goto the LINK for more details.
Under Armour - LIke Home Depot and Lowes you can enjoy year-round discounts for 10% and 15% during the Veteran's Day Week.
Free Hotel Stays and Discounts:
Hyatt Military Discount: 10% to 15% off for Veterans served or serving.
Red Roof Inns: 10% to 20% at various locations and more provided in LINK. Special HOME FOR THE HOLIDAYS promotion for Veterans HERE.
Super 8 Motels: Vets enjoy 20% at your next qualified stay. Peep the LINK.